Boarding on any freelancing business can be tricky for many people, especially when it comes to deciding on what rates are going on in the market and what you are going to set as consulting fees.
To set up the right fees, following the most effective method for consulting fees is the most important thing you need to do before you start your consulting business.
You need to examine the average consulting fees from your industry; this will help you determine exactly what rate is right for your consulting business. Many of you might not know about this process of setting up consulting rates, so we are going to explain everything about how to set up consulting fees and rates in this blog.
You need to examine the average consulting fees from your industry; this will help you determine exactly what rate is right for your consulting business. Many of you might not know about this process of setting up consulting rates, so we are going to explain everything about how to set up consulting fees and rates in this blog.
Try our free online invoice generator today!
Whether your business is in construction, landscaping, consulting, photography, auto repair, or the medical field, invoicing takes way too long. That's why we're here. InvoiceOwl makes your invoicing faster and simpler so you can get paid promptly and without the hassle.
Factors to Consider When Setting Consulting Fees & Rates
To begin with, we need to look at the important factors to consider when setting up consulting fees and rates that cover the most effective methods for setting your rates.
Following that is to keep the balance between what you believe your services are worth getting paid and what you think your clients will pay.
The latter is the most crucial decision for any consultant. A comparatively lower rate may downplay your image and makes the clients think about why your rates are underpriced and something must be wrong with your services. If your rates are too high, you might lose potential clients.
That's why you need to carefully measure a few key points to decide your consulting fees. The main factors that you need to consider while setting consulting fees and rates are:
What amount are you willing to accept for your time?
There is no right figure. The service fees are just a number that two parties accept as per their mutual understanding.
For fresher consultants, how much money are you willing to accept from the clients? Some more questions might you need to think about accepting payment is:
When are you going to accept the payment? Tomorrow? Next month? Next year? What about after finishing your project?
What amount of people are willing to pay you for your time?
Now let's try to guess the expectations of all the potential clients and clients you interact with.
What are they thinking?
What do they expect?
Will you exceed their budget?
Not only this, there is a lot more to consider. Fortunately, there is the last factor that you can answer all your questions and will serve to make sense of the previous two factors and that is "the market-driven rate".
What is the range of fees that have been set into the market?
"The market rate" is the average consultancy fee range a typical customer might want to pay for your type of consulting services. If the average consultant charges consultant fees of $850 per hour, then the "market rate" is likely between $700 to $900 per hour.
As we have seen, the market rate is not an exact trend that you should follow. Different consultants within an industry that will recognize the market rate to be higher or lower will be based on their personal experiences.
Additionally, the market rate is not a floor or ceiling that you can set up on your own choice. It is simply a measurement to predict customers' expectations and feel more secure in the range of price you choose for yourself. Instead of guessing the market price, you will have something solid that you want to believe.
The market rate will help you identify the prices that will work for both of you and your clients. It will also help you identify what you need to charge based on your level of experience. If you feel you have appreciably more experience and expertise that can justify your niche in the market, you might choose to charge double or triple the running market daily rate. Alternatively, if you are just starting your services, you might underbid the market rate to secure your first clients.
Now that you know about the three factors to consider while setting up your consultancy fees, let's look at what kind of fee structure you should have.
What Kind of Fee Structure Should You Use?
Once the prices are decided, most consultants usually choose a fee structure for their ongoing services to remain transparent. There are some common structures that many consultants use:
An hourly rate: The hourly rate is a time-based arrangement where a consultant invoices by the number of hours he/she has worked.
A project-based rate: Before the project begins, you can charge your client a flat rate based on the project.
A performance-based rate is: When you charge your client based on the performance, profit margin, or results of your delivered services. It's also known as value-based fees.
A combined rate: When you and your client agree to set fixed project fees based on the project as well as the hours you spend on that project.
A monthly retainer rate: When you charge your clients initial fees plus a monthly retainer for long-term services.
Now, you must be thinking, you have to follow the fixed fee structure for all of your clients as a consultancy.
Well, no you don't have to.
The goals of having various fee structures are to make sure that you are rewarded fairly according to your pricing strategy for the consulting engagement you offer as the consultancy and that your clients feel comfortable paying for all the hard work.
So, it is okay to adjust your structures accordingly. Just make sure that both of you are clear about the consulting fee before beginning any kind of work.
Effective Ways for Setting up Your Consulting Fees
There are various ways to decide on how to charge, the following methods will help you in deciding the best practice for your consulting business. Let's take a look at the best suitable method for you.
Charge Hourly Rate as a Consultant
According to a News Release from the Bureau of Labour Statistics, "Average hourly wage of private-sector production and nonsupervisory employees rose by 5 cents to $24.82." Both you and your clients have probably worked for an hourly job before. It is considered the most effective, simple, and straightforward method in the consulting industry.
The tricky part for setting up is your pricing model, and many of you think that how do we know what to charge?
Well, the first step of calculating your consulting hourly rate is to compare what you are getting right now and what the current market rate is.
This will give you a different hourly rate, but this is not what you will charge to your clients. What you should charge to the clients should be three times more of what a person is getting while employed in your field.
Yes, you read it right. If you were making $50 per hour as an employee, you should probably be charging around $150 per hour as a freelance consultant.
There are a few reasons behind taking such a decision, especially when it comes to charging a higher rate than the employee might get. Some of these reasons are:
You are responsible for your healthcare and other benefits
You are the only person who generates leads and does all the administration work
You didn't take the risk of being a consultant just to make the same wages
These are the essential things that you need to consider while deciding the hourly wage. No doubt your charges will be higher, but to justify the total cost as an independent consultant you need to prove to your new clients why you deserve all the charges.
You need to make them realize why it makes sense for them to pay these superior charges for opting for independent consulting work and more if needed extra work is done.
Charge Per Consulting Project
When you charge per hour, it is probably the most flexible pricing method that all the management consultants might want to adapt. But, it has one obtrusive downside: the faster and effective you become at your work, the less you get paid.
This is remarkably difficult to handle pricing structure when most of your consulting projects are similar to each other. In this case, nobody wants to earn less for doing the same amount of work each hour.
This is where setting consultant fees as per the project makes sense. The client simply needs their project work done and they might have a defined budget available for that. Instead of playing around with the hours, you simply need to say, "I will charge $4500 to complete the entire project."
With this method, your client knows exactly what they will get at the end of the project. You will be able to provide all the work effectively.
It will be a win-win for both of you!
Charge Based On ROI
Ideally, every consultant should be paid based on the Return on Investment (ROI) their work generates. But in reality, ROI-based pay is usually just a tool for creating new and lower-end consultants and service providers. Why?
The reason is businesses that tend to generate a significant ROI from using consulting services are usually not interested in offering ROI-based pay.
From a consultant's perspective, ROI-based pay seems like a booster for their services. Who wouldn't want a contract where they get paid for the result they have generated for the companies?
Especially when:
You already have built up trust with the client
You have a successful history with the client
The ROI provided is worth making your value
You are fully confident that the client will deliver ROI-based pay regularly
The client's main business success does not depend on the success of your project deliveries
In reality, most successful businesses know where they need to improve and how profitable it will be for their businesses when they use some consulting advice.
They also understand how much profit margin they will generate after accepting a proposal from a consultant. That's why it makes more sense from their point of view to fix a regular consulting fee rather than attempting to pay based on the performance.
Eventually, a performance-based payment method is the method with the highest possibility of risk and return for both the consultant and the business owner.
As we discussed, choosing the right method is important for you, your clients, and the market consulting rate. You need to make sure you are being compensated fairly without hammering the client's expectations.
Average Consulting Fees for Different Industries
Now that we have covered the most effective methods for setting up your consulting fee, let's have a quick overview of what other consultants are charging on average across the most popular independent consulting industries.
Restaurant Consulting Fees

According to the Statista report, "Approximately 14 million people were working within the industry in the year 2015 and this number is expected to reach over 16 million by 2026."

No doubt, the demand for restaurants is very high. That is why the requirement for having a consultant is fairly high.

Small Business Consulting Fees

Most small business owners are interested in growing their business. As a result, they seek help from outside consulting experts to grow their business.

As small business consulting is a massive category, the pricing model will range high. As per the PayScale report,

Marketing Consulting Fees

Fees range in the consulting world depending on the experience and measurable past success ratio of a consultant.

According to a market pricing guide by Jason Falls

HR Consulting Fees

HR consultancy is considered a highly specialized field and as a result, it costs larger than the rest of the independent consultants.

As per the ProMatcher Cost Report, The Cost of Human Resources Consultants & Advisors is
Frequently Asked Questions
How do you calculate consulting fees?
To calculate consulting fees, you need to conduct market research and find out the market consulting rate. Based on your experience and expertise, you need to calculate your consulting fees. Mostly, your consulting fees depend on your and the client's mutual understanding.
---
What is the consultation fee?
A consulting fee is what a consultant charges for the services he/she is providing as a freelance consultant or a full-time consultant. Basically, it is the fees for advice or services that companies opt for their business growth.
---
How do you negotiate a consultant fee?
As a consultant, it is completely up to you how much rate you can negotiate for your consulting fees. Consultants set the bar for services and make the best deal. So, they do not make a loss for having such a project in success.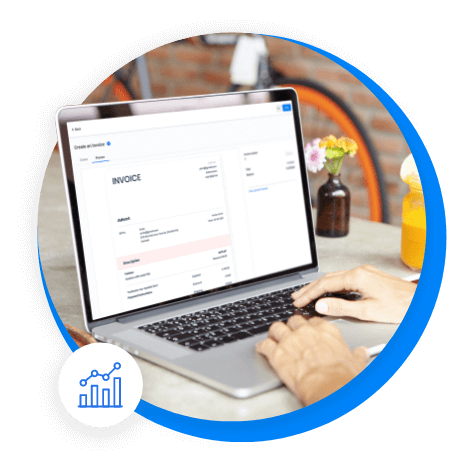 Create Professional Invoices Online Easily and Keep On Top of Your Finances
InvoiceOwl is a feature-rich invoicing app that helps small businesses, freelancers, and contractors to create invoices on the go and get paid quicker!
Conclusion
Just like everything else in the business, setting your consulting fees is an ultimate guess. You are free to regulate the costs if you are getting more demand than you can handle or downwards the costs if you are struggling to generate any demand in the market at all.
That's why people say that pricing is just a number game to bring in the clients. Once you have decided everything including rates, services, and additional costs before starting your own consulting business you need to start making deals. If you like to learn more about how to generate invoices for free for more clients, keep visiting InvoiceOwl's blog section for more details.