Handyman Estimate and Invoicing Software
Flexible estimate templates for all odd jobs
Create estimates and invoices on the spot
Get paid faster by accepting online payments
No credit card details required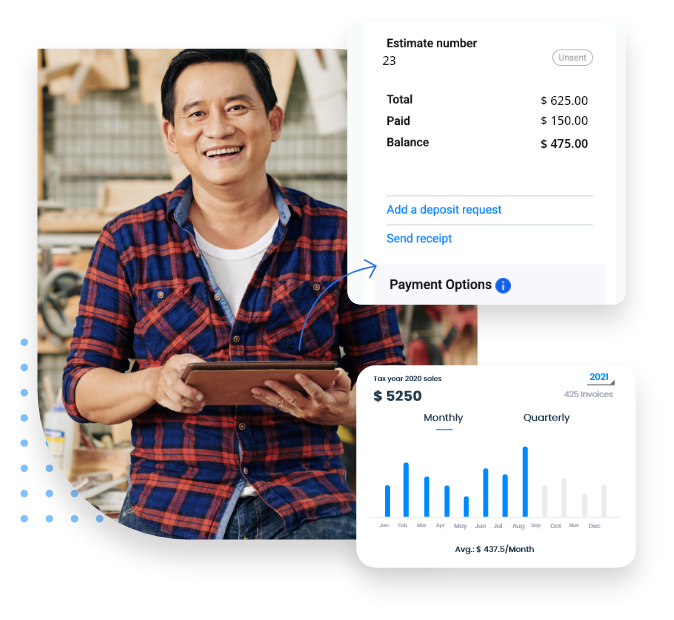 Quick Accounting
All-in-one toolkit for estimates and invoices
All you need to carry for seamless accounting is a smartphone
Issue estimates instantly to win more bids
Convert estimates into invoices easily
Send payment receipts automatically
Estimates
Generate professional estimates from the site itself. InvoiceOwl lets you issue estimates during the visit to understand the scope of the job and win the job easily.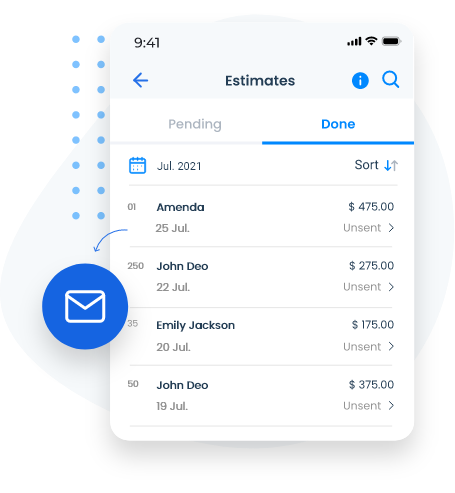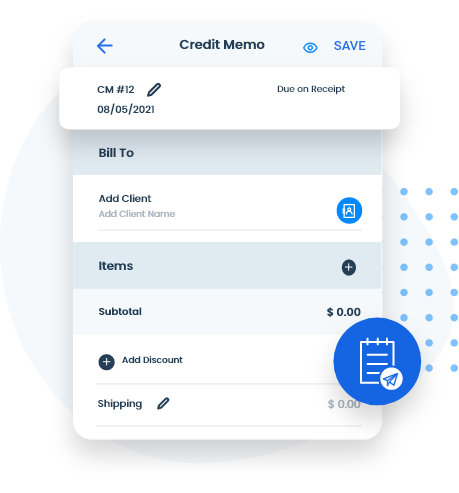 Credit Memos
Stay real-time updated with clients' accounts. Generate professional credit memos to notify the clients' account balance and win their trust. Thus, a post-payment reduction is not an issue anymore.
Invoices
Invoice your clients as soon as your job ends. InvoiceOwl lets you be ever ready to create and send an invoice whether you are on-site, at your office, or anywhere in the world.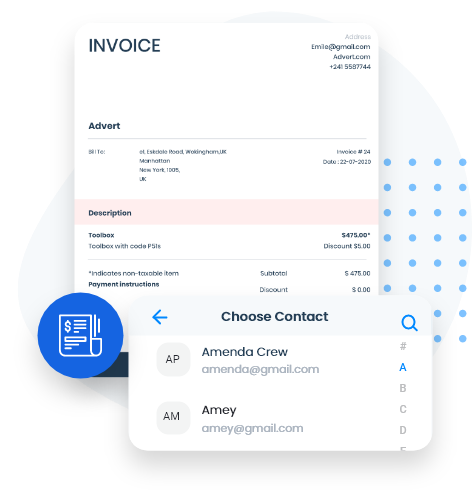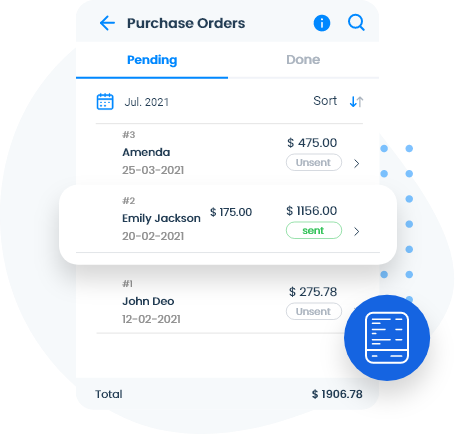 Purchase Orders
Order the tools and materials you need professionally by issuing personalized purchase orders. Track your business expenses by recording your purchase orders, and budget wisely.
Accounting Reports
Know how your business is doing by knowing accounting numbers at your fingertips. Get insightful accounting reports for sales, taxes, profit and loss, and clients with a single click.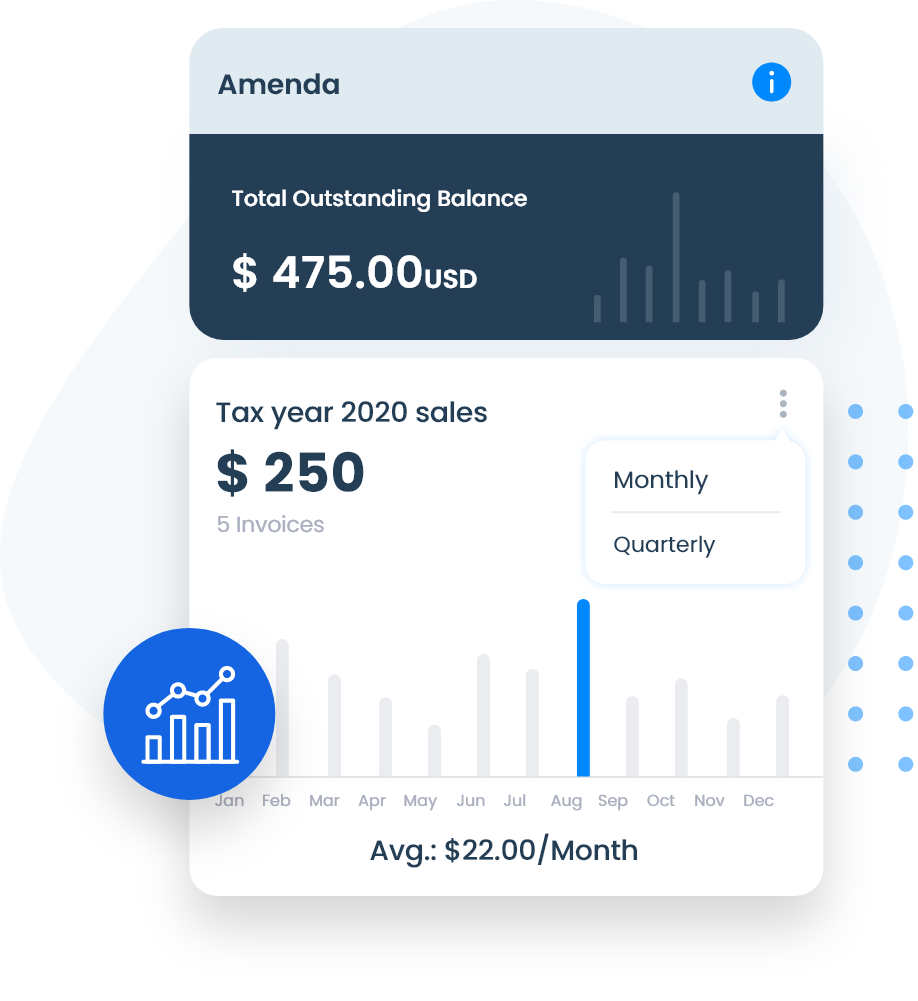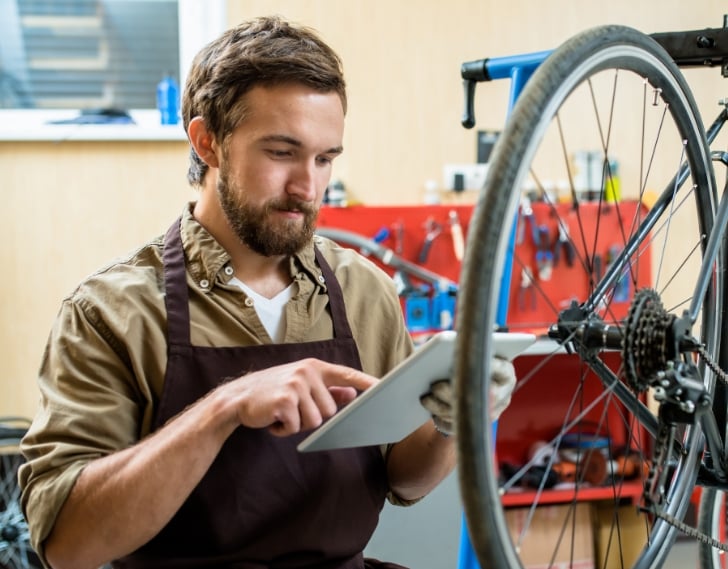 What Makes InvoiceOwl Great Estimate and Invoicing Software
InvoiceOwl is the all-in-one solution for all handyman contractors.
Predefined cover letter
Editable estimate templates
Expense and income tracking
In-app emailing
Automatic tax calculation
Upgrade your Accounting Toolkit!
Add InvoiceOwl in your accounting toolkit and get a fix for all your accounting problems. Convert more leads into jobs and get paid 10x faster.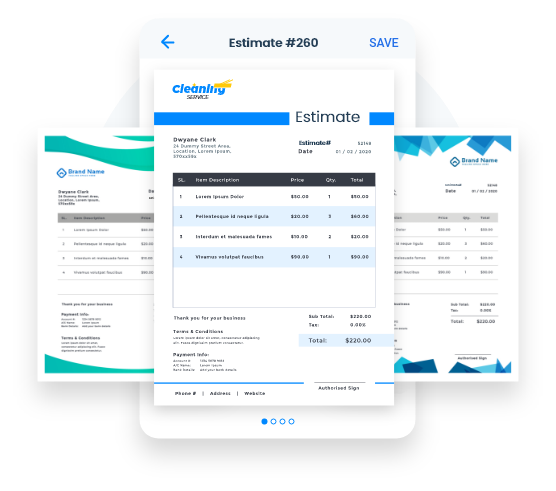 What the HAPPY client say about InvoiceOwl
Quick & easy: I run a small business and recommended this run a small business and recommended this InvoiceOwl free invoice app for all the vendors I work with, who invoice me on a daily, weekly, monthly basis. It's great app as it gives the flexibility to generate and send much quicker invoices and bills.

Send invoices and estimates in a zap!
Let InvoiceOwl help you create all accounting documents like estimates, invoices, purchase orders, credit memos, and payment receipts on the go.
No credit card details required