Roofing Estimate and Invoicing Software
Save time by creating estimates and invoices digitally
Store and manage all the documents in one place
Stay on top of accounting numbers at all times
No credit card details required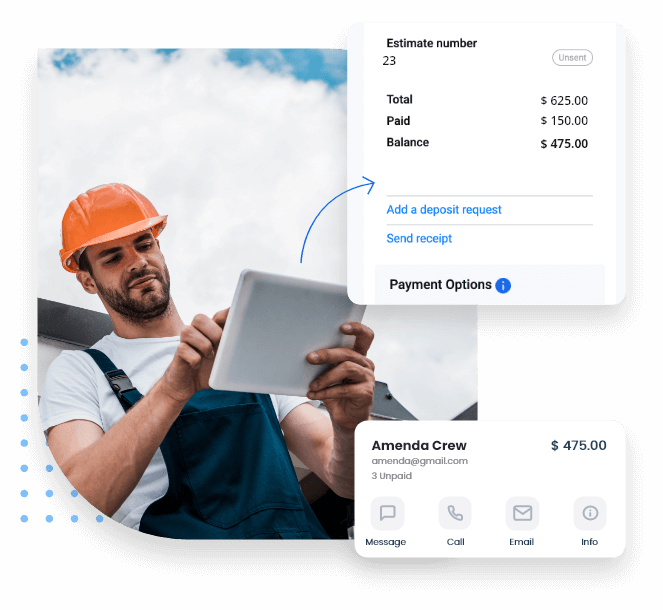 Quick Accounting
Raise the Roof for your Estimates and Invoices
Create professional estimates and invoices with all the minute details
Get clients details at your fingertips
Save all items with a detailed description
Mention and highlight all the charges clearly
Estimates
Beat your competitors by creating and sending online estimates promptly with InvoiceOwl. Send precise estimates before everyone to get the job and grow your business.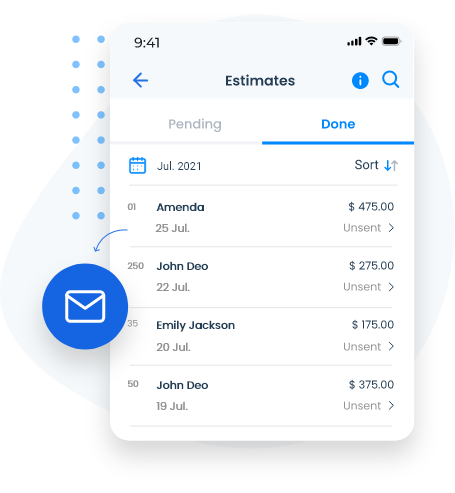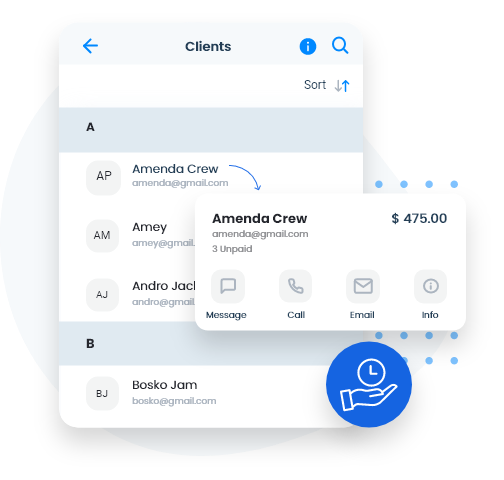 Save Clients
Save all the client information on the cloud to access it whenever and you want on whichever device you have. Feed client name, address, phone number, and email with just a tap.
Invoices
Send professional invoices that get you paid 10x faster. Create easy-to-understand and accurate invoices with the fully customizable invoice templates by InvoiceOwl.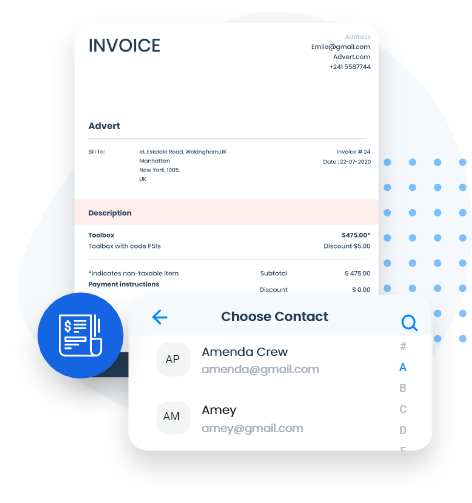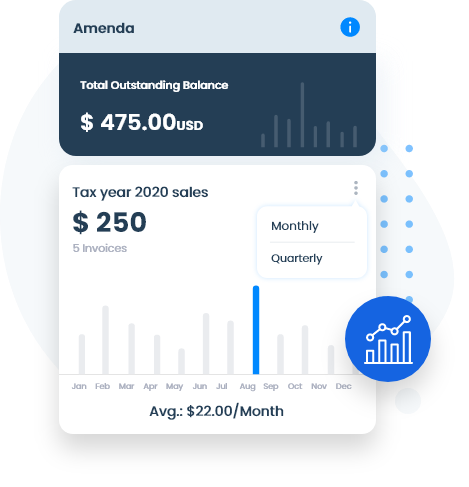 Accounting Reports
Generate accounting reports in just a single click. Seems like a dream right? InvoiceOwl makes that dream a reality by letting you create annual sales reports to track your finances.
Purchase Orders
Confirm purchase orders on the go and make sure your inventory chain never breaks. Get your business expenses on the records by creating professional purchase orders.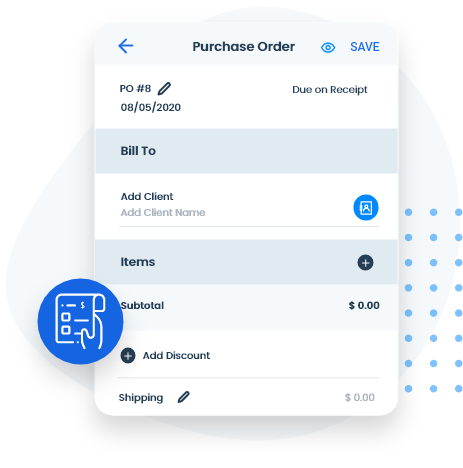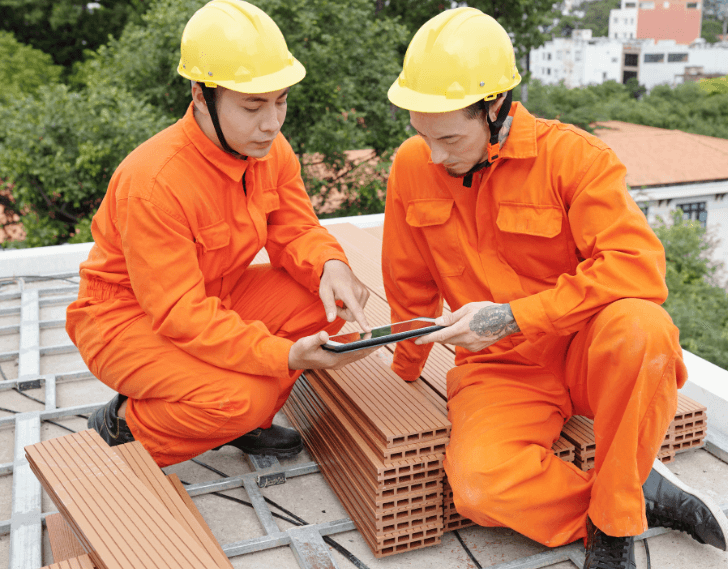 What Makes InvoiceOwl Great Estimate and Invoicing Software
InvoiceOwl is an apt estimate and invoicing software for roofing contractors.
In-app emailing feature
Intuitive dashboard
Real-time notification
On-cloud data storage
Automated calculations
Create Estimates, Win the Bid, and Raise the Roof!
Issue meticulous estimates to make sure you win the bid. Put a roof over your clients' heads and get paid instantly.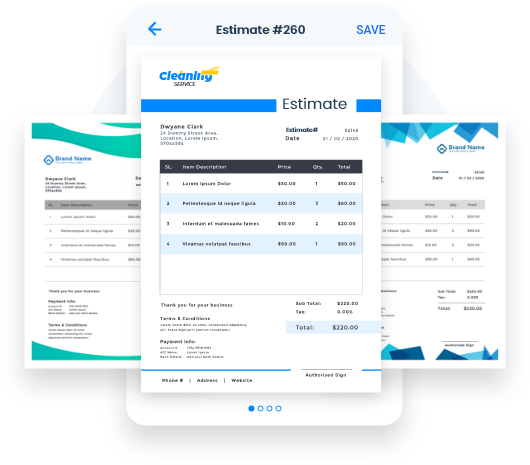 What the HAPPY client say about InvoiceOwl
Quick & easy: I run a small business and recommended this run a small business and recommended this InvoiceOwl free invoice app for all the vendors I work with, who invoice me on a daily, weekly, monthly basis. It's great app as it gives the flexibility to generate and send much quicker invoices and bills.

Send Estimates and Invoices at the Drop of a Hat
Store all your data on the cloud so you can access it from anywhere to create accurate estimates and invoices in a blink of an eye.
No credit card details required