INVOICEOWL IS BUILT FOR…
Small Business, Contractors & Freelancers
Freelancers have different invoice tracking needs than businesses with more employees. With this in mind, InvoiceOwl was created to be an easy-to-use invoice tracking option for freelancers.
Invoicing for Small Business Owner's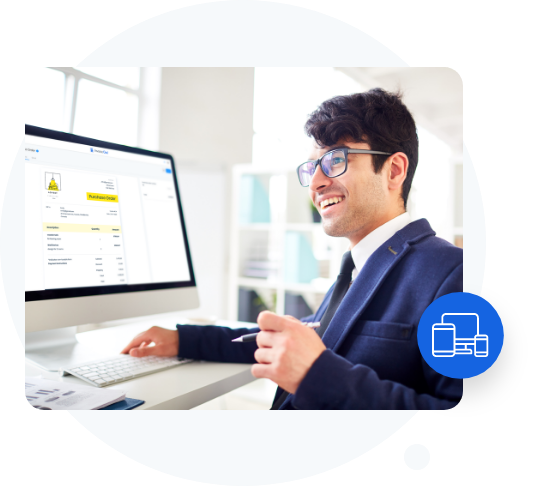 Small businesses often have different operating capacities than larger corporations, but they still need to complete daily operations. InvoiceOwl has a simplified small business invoice app with you in mind, and our service can help you:
Create invoices whether you're in front of a desktop or remotely via mobile device
Navigate the app more seamlessly with fewer essential functions removed
Establish trust with customers by using our professional invoice template
Our app also tracks taxes and the total amount you've invoiced monthly. Additionally, InvoiceOwl sends reminders to you about who has paid and who hasn't so you won't miss any more payments.
Invoicing for Contract Workers
As a contract worker, you are often out on the road or on-site with customers, so you don't have the time to complete complicated paperwork, especially for repeat customers.
This should not be a tedious task once you've initially retrieved their information, however not all online invoice generators store data properly. With InvoiceOwl, you save customer's information, so creating an invoice for future orders from the same customer will be done in a fraction of the time.
You can also accept payments from your customers direct from the invoice, which will help you receive payments much faster, as well as be notified via the app as soon as payment arrive.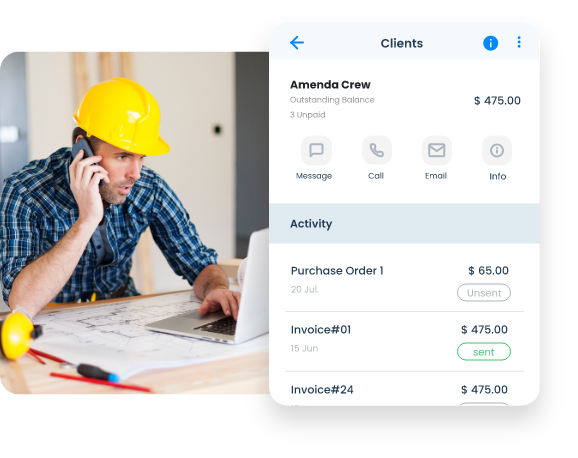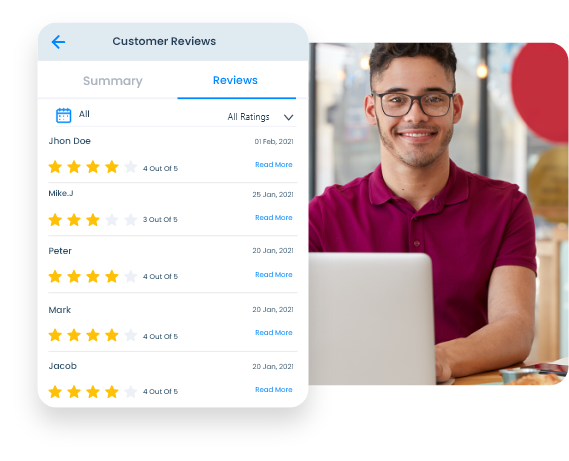 Invoicing for Freelancers
As a freelancer, our system would be perfect for you. Complicated features found in some invoice trackers, like employee and payroll management, have purposefully been omitted for easier use.
Your reputation as a freelancer is imperative to receiving future opportunities. You will no longer have to ask for customer feedback as InvoiceOwl does than automatically after each completed transaction.
Invoicing Software for All Professionals
Freelancers and small business owners have to complete administrative tasks in addition to interacting with clients. InvoiceOwl can help you simplify your administrative tasks by providing an efficient and easy-to-use invoicing software. Each day a small business continues to operate provides another chance to grow. InvoiceOwl can help, whether you're just starting or have been in business for years.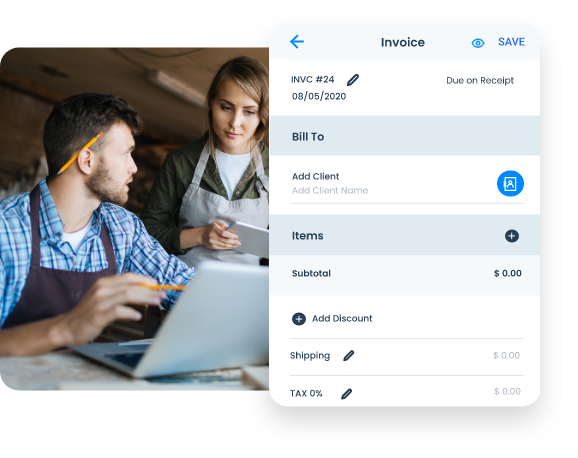 What our happy clients say about InvoiceOwl
Really like the way I can customized each estimate then invoice it.
My experience with InvoiceOwl has been great so far. I really love the app and the support I get each time I have a challenge. Thank you for making our lives easier with InvoiceOwl.
I use InvoiceOwl for my pest control business and it's made my life so much easier, as I can invoice the customers on-site straight after completing a job.
D
Danny Hutchinson, PreventiPest
Get paid faster with our easy-to-use, professional-quality invoices
InvoiceOwl is the best invoicing software for freelancers, and you can use it now with no payment required.