MANAGE CLIENT DETAILS
Store Client Details in One Place!
Never lose important customer details again!
InvoiceOwl is an excellent online estimate and invoice software that makes managing your client's details easy and efficient.
Managing estimates and invoices becomes much easier when you have all your client's details in one place and synchronized across all your devices. The good news? InvoiceOwl does it for you!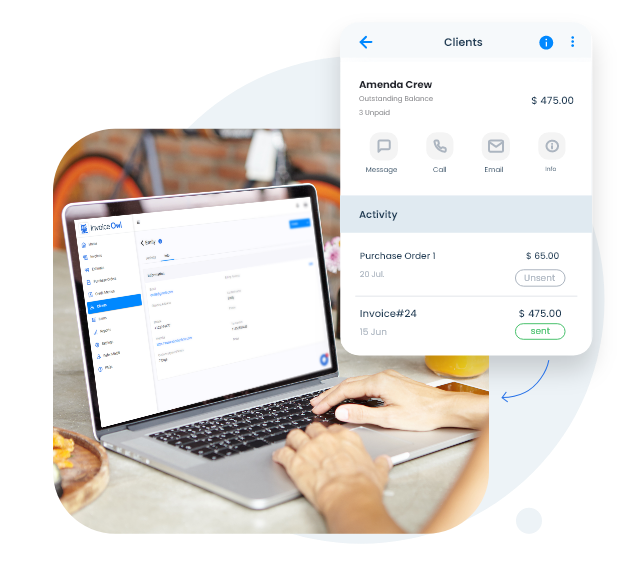 Organizing Your Client's Details Makes Invoicing Easy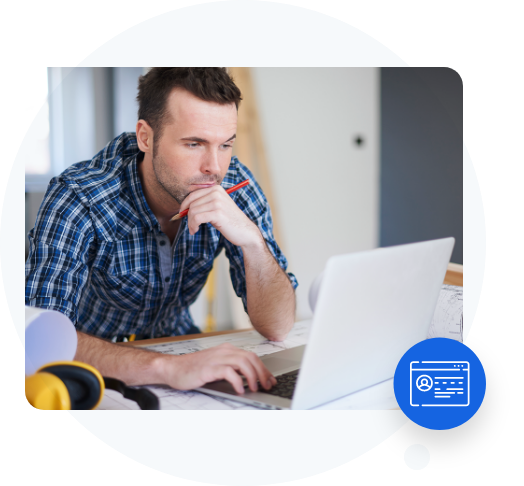 InvoiceOwl was created to help streamline workflows for contractors.
You don't need an Excel sheet to keep your client's details organized. InvoiceOwl is the all-in-one-software that allows you to collect all your client's information in one spot to make estimating and invoicing easier and faster.
Create Invoices Super-Fast
Once you've set up a client with InvoiceOwl, sending future estimates and invoices will be a real breeze! You no longer have to fill out their address and contact details each time, just select the client from the dropdown with one click.
Get all Client's Details in One Place
Store and manage client's details in one place, synchronized seamlessly across all your devices so they'll always be up-to-date no matter where you access them from. Also, being stored securely online, you'll never lose their details again!
Create Professional Estimates for Different Clients On-The-Go
It is easy and convenient for contractors to create professional estimates whenever they want. You can use the web, Android or iOS apps to do this on the fly.
Work Smarter with Clients
When you have all your client's details in one place, all forms of communications and business dealings become easier. Smooth collaboration brings many huge benefits.
You can send invoices, estimates, project details, and more with fewer clicks. You can work smarter,get paid quicker, and continue to grow.
Frequently asked questions
Still have questions? We've got answers!
Do I Have to Add My Client's Details Each Time I Want to Send them an Estimate or Invoice?

No! Once you have created the first estimate/invoice to a client, their data will be saved in InvoiceOwl's database, so next time you want to send them an invoice, just start typing their name and you will be prompted to click on their profile in the dropdown. Their saved details will then be instantly added to the document.

What Information Can I View for Clients?

By clicking on the Client link in the side menu, you will see a list of all your saved clients, and quickly see who has paid and who has any balances due. By clicking directly on the contact you will have access to their full contact and billing information and their complete activity such as all estimates and invoices sent, outstanding payments, and if each invoice has been opened or paid.

How Many Clients Can I Store within InvoiceOwl?




You can store unlimited clients within your InvoiceOwl account.
What our happy clients say about InvoiceOwl
Really like the way I can customized each estimate then invoice it.
My experience with InvoiceOwl has been great so far. I really love the app and the support I get each time I have a challenge. Thank you for making our lives easier with InvoiceOwl.
I use InvoiceOwl for my pest control business and it's made my life so much easier, as I can invoice the customers on-site straight after completing a job.
D
Danny Hutchinson, PreventiPest
Managing Client Details has Never Been Easier
Managing your everyday business workflows can be quite a hassle, especially when you have to be on the move. The InvoiceOwl invoicing software makes it super-easy to manage client details, invoice clients, get paid and communicate more efficiently.