INVOICEOWL'S CREDIT MEMO FEATURE
Send Customized Credit Memos & Credit Notes
Keep Your Client's Accounts Up to Date
InvoiceOwl is your go-to online credit-memo software! Create stunning invoices and credit memos to help you create cohesive branding across all documents.
Do you send credit memos to your clients? Then InvoiceOwl is the perfect software for you. With our credit note template and easy-to-use credit note maker, creating a credit note online is now simpler, faster, and more efficient than ever.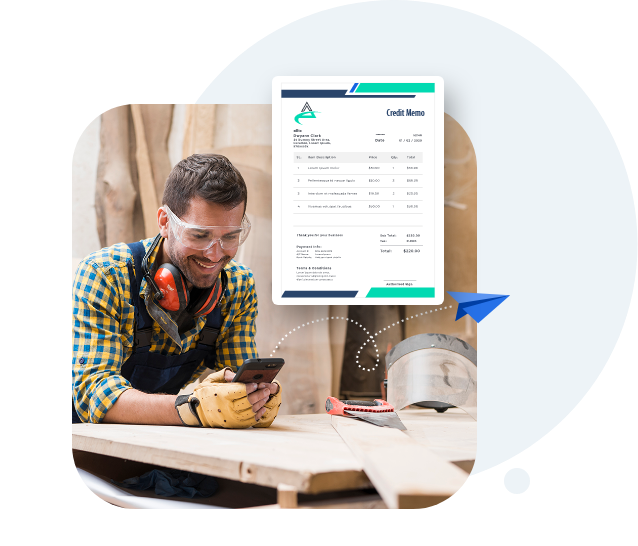 Creating Client Memos with InvoiceOwl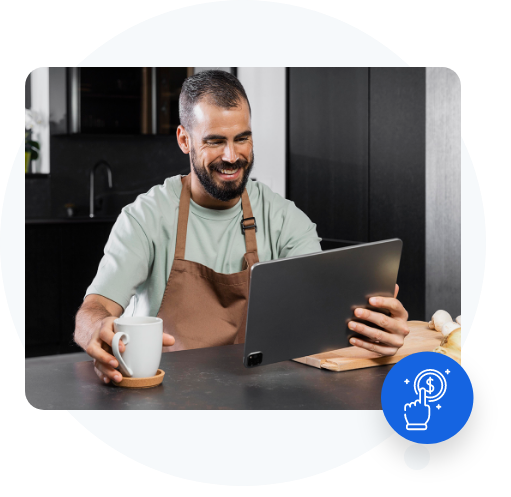 InvoiceOwl is so simple to use that anyone can create and send credit memos while on the go.
InvoiceOwl doesn't take any accounting skills to generate memos and send them directly to your clients' inboxes, allowing you to work smarter and get paid quicker.
Impress Your Clients with Professional Credit Memos
Use InvoiceOwl's credit memo templates to send professional accounting memos to your clients and they'll see you as a professional entity. When they see you as a trustworthy, professional entity, it can help you win more businesses and projects.
Keep Track of Client's Credit Balance
Keeping a record of every client's account is a time-investing task if done manually. But, no need to worry anymore! InoviceOwl helps you track every client's credit balance with a single click.
Reduce the Time Spent on Accounting Tasks
As a contractor, you can't waste precious time attending to all the intricate details of accounting tasks. InvoiceOwl takes away the headache and makes the process easier and faster.
Frequently asked questions
Still have questions? We've got answers!
What is a Credit Memo?

A credit memorandum, credit note, or credit invoice is sent to a buyer from a seller after an invoice is sent out to reduce the price of an item purchased by a buyer or eliminate the entire cost of an item. It can be issued following the return of an item or change in price and is put toward the existing balance on a buyer's account as a credit towards their next order.

How Do I Create a Credit Memo?

To create a credit memo, you just have to navigate to the Credit Memos option in the side menu of your InvoiceOwl dashboard, then click on Create Credit Memo. You can simply add the client's details and the returned or discounted items of the value to be credited to their account.

How Much is the Credit Memo Feature?




The Credit Memos feature within InvoiceOwl is free to use!
What the HAPPY clients say about InvoiceOwl
Really like the way I can customize each estimate then invoice it.
My experience with InvoiceOwl has been great so far. I really love the app and the support I get each time I have a challenge. Thank you for making our lives easier with InvoiceOwl.
I use InvoiceOwl for my pest control business and it's made my life so much easier, as I can invoice the client on-site straight after completing a job.
D
Danny Hutchinson, PreventiPest
Creating and Sending Credit Memos to Clients Just Got Better
InvoiceOwl is simple to use and won't bog you down while on the go. Simply download the software to start creating and sending credit notes or memos with ease. Not only that, but this software has several other noteworthy benefits, including creating/sending customized estimates, invoices, and purchasing orders.