INVOICEOWL REVIEWS
Collect Insightful Customer Reviews
To help you improve your business
As a sole trader, freelancer, or small business owner, getting reviews from your customers can help you in many ways. InvoiceOwl makes it easier to get these reviews and enjoy the benefits.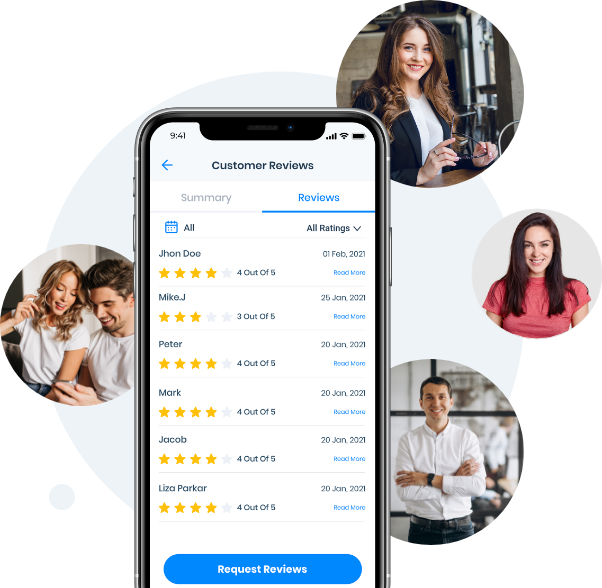 Get More Reviews with InvoiceOwl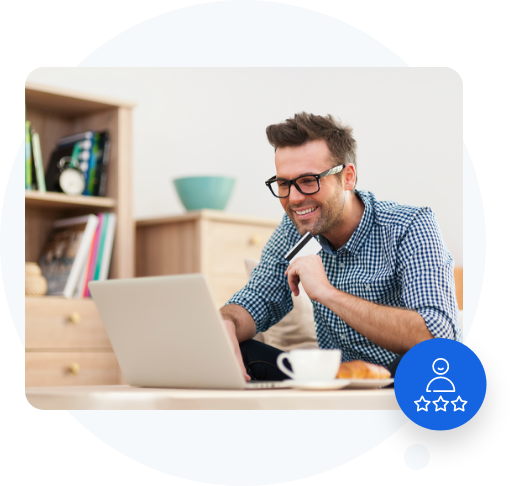 InvoiceOwl is built to make it super-easy for anyone to get customer reviews and feedback. Requests for reviews are built into the invoicing and payment flow.
You will generate more reviews and feedback since customers see these requests for reviews immediately after paying you. That, of course, is the best time to get honest feedback.
Get More Customer Reviews and Feedback with Ease
You don't have to stress about sending surveys separately or remembering to call your customers to find out what they feel about your services. Review requests are built into InvoiceOwl and can be set to send automatically following each job.
Shine a Spotlight on Your Business
You can showcase the amazing reviews and star ratings you get with InvoiceOwl on your website to appeal to prospective customers. This can help you stand out from the crowd.
Build Solid Customer Relationships
One of the significant benefits of getting reviews from your customers is that it helps you understand where you stand with them. You'll get valuable insights into what you're doing right and what you need to improve upon.
Frequently asked questions
Curious how InvoiceOwl can help you collect valuable customer reviews?
Here are a few commonly asked questions:
How Do I Request Online Reviews?

It is pretty simple and can be automated with ease. Once you set it up, the software delivers it as a part of the invoicing and payment flow.

How Can I See The Reviews From My Customers?

From your Settings, navigate to Reviews, and you will find star ratings and accompanying reviews from clients.

How Can I Use The Reviews I Get Through InvoiceOwl?




These reviews give you insights you may not receive elsewhere. What you do with them is up to you. You can learn what makes clients happy and showcase 5-star ratings and glowing reviews. You can also work on points raised by aggrieved customers and reply back to them to resolve any issues.
What our happy clients say about InvoiceOwl
Really like the way I can customized each estimate then invoice it.
My experience with InvoiceOwl has been great so far. I really love the app and the support I get each time I have a challenge. Thank you for making our lives easier with InvoiceOwl.
I use InvoiceOwl for my pest control business and it's made my life so much easier, as I can invoice the customers on-site straight after completing a job.
D
Danny Hutchinson, PreventiPest