HVAC is a short term for Heating, ventilation, and air conditioning. It is a significant asset for the resident when it comes to controlling the inside temperature. And to take care of the air-controlling unit is up to the HVAC contractor. They provide proper service or replace the faulty part in the unit.
HVAC contractors are needed around the year. When the cooling machine is no longer working or if there is a faulty HVAC system, HVAC professional is on the rescue. During the winter HVAC contractors help to maintain and fix radiators, and during the winter they help fix, maintain, and repair air coolers.
So, the question is, what is an HVAC contractor?
We will shed more light on the HVAC contractor's role and responsibilities. Contractors play a crucial role when clients are suffering from HVAC system issues. Even if the cooling system has no issues, it is the contractor who keeps the unit in working condition. Let's dive deeper into this topic.
Who is an HVAC Contractor?
A person skilled in repairing or servicing the HVAC system unit is an HVAC contractor or service provider. From businessmen to ordinary people, all of them require an environment of their choice. For that reason, contractors make sure that the heating and cooling system runs without any troubles.
Being an HVAC contractor, they may need to undergo similar training to the electrician, plumber, or gardener. These people have expertise in their professional field, so they give maximum effort to keep the machine or its parts working. Moreover, it is their priority to look after the machinery parts by maintaining them.
What Is The Job Role Of HVAC Service Provider?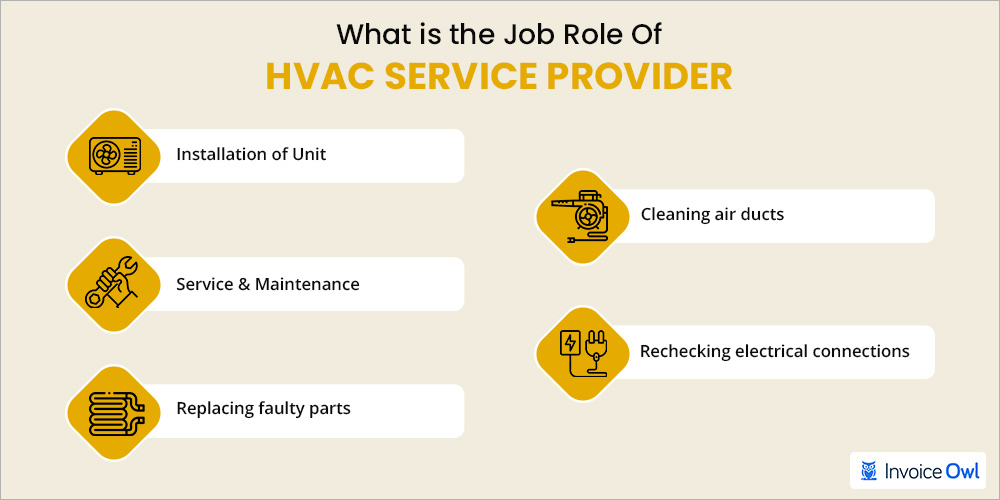 An HVAC contractor makes an arrangement to meet your ventilation needs. Mainly, they concentrate on HVAC systems and their parts. They regularly visit your house to provide service to your internal or external unit. They do monthly check-ups to know the lifespan of the minor or major interior parts. If required they also fix or replace them with other parts only to provide you with a safer environment. As a result, their clients have a perfect time inside their comfort zone.
The contractor's job is not completely done even after they put on the AC or heater.
That's true because it is their duty to keep the machine running regardless of the changing season. Normally, it becomes difficult for the homeowners to maintain neatness inside or outside the working unit. This is where they need to contact HVAC contractors to ensure proper service and maintenance.
Below are the things that contractors work for:
Installation of Unit
Service & Maintenance
Replacing faulty parts
Cleaning air ducts
Rechecking electrical connections
How To Find A Professional Contractor?
Clients can reach the contractors via an online web portal. This would be the easiest way to get in touch with them. Landing on the web pages, the first thing customers should do is to note down the reviews. By doing so, they may get recommendations from localities. Also, clients can find the cheapest contractors from the list.
A professional contractor is one who has been in this profession for a long time and should be able to resolve any queries. Different HVAC contractors are commonly known for providing the best air ventilation in a cozy environment. However, their expertise may vary in different areas.
Why It Is Necessary To Call a Contractor At The Time Of Installation?
When it comes to maintaining the HVAC system, homeowners may not have experienced hands to keep the heating and cooling system clean. Also, they may not have important tools to open and shut the machine cover. In case, if they try to open the lid, there would be possible damage. Hence, it would be necessary to get in touch with the HVAC experts.
HVAC contractors can help clients know whether their HVAC system is working effectively or not. They may further inspect and replace the minor parts. If required they also clean up the pipes and air ducts to provide smooth airflow. Service is the essential part of the HVAC system, which should be carried out properly. Therefore, heating or cooling machine service jobs need experts' help.
Similarly, whenever a new HVAC system is needed to be installed, an HVAC contractor must be called to install it swiftly. A professional HVAC expert will make sure that their clients are surrounded by a healthy environment. At the time of installation, a lot of things are needed to be taken care of. Therefore, it is always advisable to call an HVAC contractor when to do their job.
Frequently Asked Questions
Will an HVAC contractor Help To Improve Indoor Air Quality?
Yes, with the help of the local HVAC advisor who can regulate the airflow in your HVAC system. Professional contractors from web portals can create a better air quality index.
---
I have frozen AC. Do I Need To Get an HVAC Contractor?
Homeowners who have complaints regarding the frozen HVAC system are suggested to contact a contractor at the earliest. This type of issue usually comes up due to a fault in the internal or external unit.
During such conditions, turn off the HVAC appliances and ask a nearby contractor to check them. By doing so, you may have a quick update regarding your HVAC system stoppage. With the help of HVAC contractors, you will be able to restore your convenient environment.
---
What Should I Do If My External Unit Is Noisy?
In such cases, your HVAC machine could have a problem regarding wired connections or may have issues with the cooling motor. The best thing you should do is to take help from the HVAC contractors.
When you have an HVAC expert, you will learn more about the performance of the HVAC machine. The contractor will further replace the noisy item and as a result, you will get rid of the noise.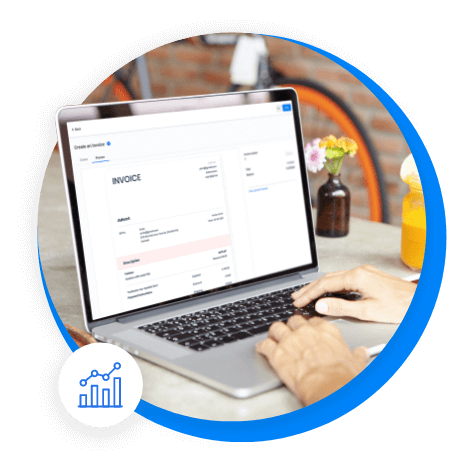 Sign up with InvoiceOwl to overcome HVAC business challenges
Bid adieu to the daily challenges as your workload will be chopped off by an easy-to-use invoice generator. Make your invoices using templates, save and share them with the hiring party within a few minutes.
Conclusion
HVAC systems like an air conditioner or a heating system need routine maintenance. HVAC companies, therefore, help clients out by sending professional HVAC technicians to keep their HVAC equipment operating smoothly. Most HVAC contractors can assist you by offering monthly or yearly contracts. This might not affect the financial budget and it may increase the longevity of HVAC units.
If you are a professional contractor, reduce your estimate and invoicing work by signing up with InvoiceOwl.