INVOICEOWL REPORTING
View Stunning Sales Reports
To keep track of payments, revenues and taxes
Business reports will help you in many ways to manage your business better and grow bigger. View your monthly, quarterly, annual income, outstanding payments, and taxes owed.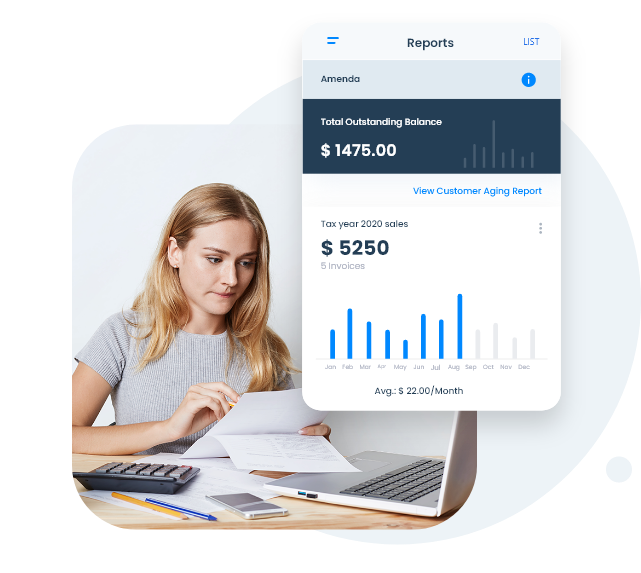 View Invoice Reports with InvoiceOwl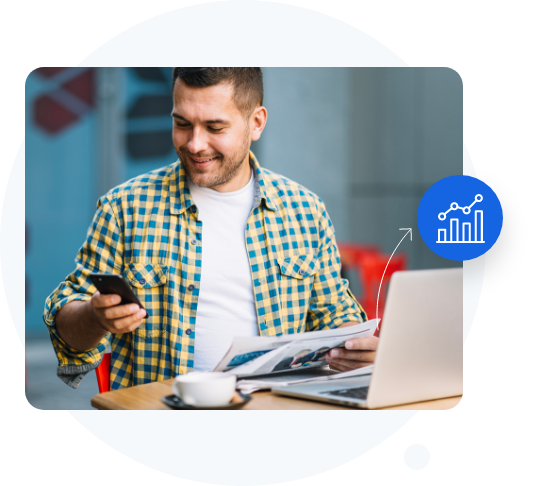 InvoiceOwl is so simple to use online sales report software for contractors. Contractors can view relevant reports on the go and derive significant insight from them.
InvoiceOwl— the sales reporting platform will help you stay up-to-date with the relevant information you need to understand your business better. It lets you work smarter, not harder.
Be in Control of Your Business
You can stay on top of your business when you track and make use of reports. This software enables you to do that with beautifully designed charts and graphs, to get a visual snapshot of your sales, income and payments. You can access reports through the web application as well as the iOS and Android apps.
Be Ready for Tax Time and Accounting Issues
It is easier to get it right with accounting and taxes when you handle invoicing and track your payments in one place. This monthly sales reporting software helps you stay tax-ready, so it is pretty easy to send your activity to your accountant at tax time.
Get Business Performance Insights
Finally, you can easily keep track of how much you've invoiced for and how much you've been paid each month. You can also compare your performances from month to month, quarter to quarter, or annual to annual.
Frequently asked questions
Need some additional guidance on how to use the InvoiceOwl software for creating reports?
Here's what you need to know:
How Can I Get Invoicing Reports?

It is really easy to generate sales reports from InvoiceOwl. You can access reports from the home menu and choose anyone you want at the moment.

What Business Reports Can I Get With InvoiceOwl?

You can get a good number of business reports with InvoiceOwl, including paid and unpaid invoices, annual sales by clients, annual sales by item, profit and loss, taxes, sales journals, and more.

How Relevant are These Reports?




The annual sales reports from this invoicing software are very relevant. They are accurate business reports that can help you to gain business insights, make important decisions, and stay compliant with accounting and taxes.
What the HAPPY clients say about InvoiceOwl
Really like the way I can customize each estimate then invoice it.
My experience with InvoiceOwl has been great so far. I really love the app and the support I get each time I have a challenge. Thank you for making our lives easier with InvoiceOwl.
I use InvoiceOwl for my pest control business and it's made my life so much easier, as I can invoice the clients on-site straight after completing a job.
D
Danny Hutchinson, PreventiPest
Generating Business Reports Just Got Easier
It is pretty easy for anyone to generate reports with InvoiceOwl. Getting started is also easy – all you need to do is download the software to your preferred devices.