A quote is a kind of document that gives an idea to the customer about the work you are going to do for them in the near future. The price stated in the quote template is just for customers to know about the amount they are going to pay for the project as per their business needs, however, the quoted price is not permanent and it may vary depending upon the requirement change.
What is a Quote and Where to Use It?
As we discussed in the introduction of this blog, a quote is a document that projects an estimated price for a project. The price will only remain till a certain time frame. For example, a business owner can say: "Valid for 30 days" in their quote. A small business owner can have a quote to protect themselves and their business policies from variable prices. However, most of the time, quotes can be reformatted afterward to be converted into invoices.
Try our free online invoice generator today!
Whether your business is in construction, landscaping, consulting, photography, auto repair, or the medical field, invoicing takes way too long. That's why we're here. InvoiceOwl makes your invoicing faster and simpler so you can get paid promptly and without the hassle.
Get Started Now
What is The Estimate?
The estimate document is an approximation and it is not guaranteed. The estimate is created based on the information provided by the client regarding their project requirements. The actual cost may vary once all the project elements are finalized and/or negotiated for the unit prices. The business owner or a freelancer will notify the client prior to making any kind of change in the quotation processor price. The Estimated document is valid for 30 days only.
Quote vs. Estimate
Now that you know about both a quote and an estimate, you might need to know what the difference between both of them is and which should you use for your business – a quote or an estimate?
Well, there is only a tiny difference between quotes and estimates:
An estimate is an initial document that outlines the project requirement and approximate time and cost.
When all the cost is agreed upon and a business owner or a freelancer can begin the work, he/she can send a quote to the client.
Prices given in the quote are compulsory, whereas prices stated in an estimate are not.
Now you must be thinking about which one you should use a service quote or an estimate? Well, it depends on which industries you belong to and the type of work you do. For example, a wedding photographer can send a service quote or photography quote for a wedding photoshoot, because his prices are fixed for the particular work. While a contractor might send an estimate or a construction quote on reconstructing a hospital building because he might have to face changes in labor cost or material cost depending upon the type of work they are going to do.
The bottom line is that quotes are more enforced compared to estimates, they can easily be transformed into the final invoices.

Why Do You Need Quote Formats?
To make it easier to create your own quote, download one of the free templates available online. There are lots of templates in different quote formats and for different industries that are customized to your specific requirements.
Use of The Quote Templates?
A quote template is almost exactly the same as an invoice except for the following points:
Termination Date: A quote should have an "Expiration Date" or "Valid until Date", after which the quote template is no longer valid. That means the vendor is not bound to any prices quoted after that mentioned expiration date.
Quote: Depending on the quote and invoice system, the quote number and the connected invoice number might end up being the same thing. The different thing about the quote is that you have to mention "Quote" to avoid confusing situations for potential customers just after the business logo because sometimes customers understand the quote and a final invoice.
Prepared by (Contact Person): your customers might want to know the contact information of the person who created a quote, in case if they have any kind of queries. An invoice is a document that is created after a sale has already taken place, whereas a quoted price is a tool for completing a sale.
To proceed further, a customer might need to know that they have a real person whom they can contact. By including a "Prepared By:" field below the address it will be easier for clients to contact you for the contract. If you are converting a sales invoice into a sales quote, you need to include a "Salesperson" field, in this field you need to include a person's contact details who has prepared the price quotation template.
Terms and Conditions: You need to specify the payments' requirements and other terms and conditions as well. This you can include after the body section of the design quote or have a separate section named "Terms and Conditions".
Customer Signature: A quote template should have a place for the customer to sign their name and sign that can indicate their acceptance of the quote along with the terms and conditions. But signatures are not mandatory to have it. In the business, most of the owners prefer to email the sales quote template and then ask for a sign of acceptance via email. When it comes to quoting a higher price, it becomes more essential to have the signature of a company.
How to Add Discounts?
The client discounts are a common way to help attract a new customer to adapt goods or services or purchase any kind of products from you. Your customer might be requesting price quotes from multiple vendors, so your 'new client discount' might be the cherry on top that will boost up your sale. You can include discounts by entering the description for the discount in a separate section and reduce the discounted amount from the total costs in your invoice.
You also might want to specify the details in an email that will give the client an additional discount of 10% or 20% on the products if they accept your free quote templates by so and so date. Most of the clients love discounts and while offering a discount to a client while offering them a quote, if they accept your quote within 7 days might encourage them to decide to go with your company instead of just delaying the decision or continuing to seek quotes from other businesses.
How to Print and Send Quotes?
Most of the quote-related interactions happen via email, where a customer might have received a PDF version of the quote. It is important that you do not send quotes in the Excel or Google Sheets'.xls format that you used to create the quote. You should always send a PDF version of the quote. Keep the editable quote template is only for your use, then make a PDF version of it and send it out that version to the customer.
If you are using an online quote generator to save time, you can easily save your quotes as a PDF. If you prefer to use readymade quote templates provided online which Google Sheets and the advanced version of Microsoft Excel offers and also allows you to 'export' or 'download as' a PDF. InvoiceOwl offers online quote templates that make it easier for small businesses to send invoices and quotes. You will find easy-to-use quote templates that will generate a polished and professional look for you in just a few steps.
It is always best to send out a copy of estimates as soon as possible to make a way for a final quote and then invoice. A customer that is asking for prices may also inquire from other vendors for the same kind of goods or services at the same time. If you send out your quote or estimates as soon as you receive their request then you won't miss your chance of getting the project. It will also show that you know what you are doing and for what you are sending quotes.
You can use your mobile app to send a job estimate on the go. Using such an app you will be able to save time. Usually, the mobile app and the quote generators automatically sync with each other and that can help you speed up the quotation process even if you are not available in the office.
What Is The Difference Between an Invoice and a Quote?
An invoice and a quote are almost similar, except for a few minor differences. For example, you will write "Invoice" in place of "Quote" when you are sending an invoice for the final payment. In some instances, a discount can be added to an invoice. Most businesses use the same quote template for their invoices, to keep things consistent for the clients. So that they can understand that the quote they have received is the same they have received as an Invoice for final payment.
When you change a quote to an invoice, the 'notes' area will be changed into 'payment terms' without a signature line. It will be easier for companies to add unique terms and conditions which are also accepted by the customer as a quote.
Frequently Asked Questions
1. What is the purpose of a quote?
The purpose of a quote is to share the fixed cost for the goods and services along with the payment terms and conditions. In return, customers need to send the confirmation of an agreement of the quote to the vendor. After getting the confirmation of the price quote template, vendors can start working on it.
---
2. What is a pricing quote template?
A price quote template delivers a fixed price quote for goods and services. All the information is given to the client by a seller or service provider and can be either verbal or written. The price quotes stated in the price quote templates are only valid for a certain period of time and can't be changed once the client accepts and legally binding into it.
---
3. How do you write a price quote?
As we discussed in the blog, writing a quotation template is very easy. You just need to mention your company's name, contact information, tax registration number, quotation number, quotation date, legally binding payment terms, and the name of the recipient in the quotation template. You must write "Quote" or "Quotation" at the top of the page. In the quotation template body, you need to describe the proposed goods or services and provide pricing information.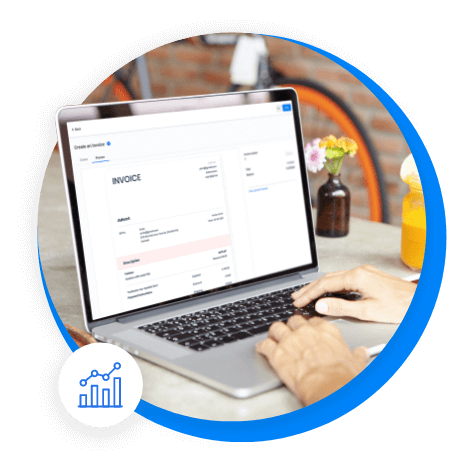 Create Professional Invoices Online Easily and Keep On Top of Your Finances
InvoiceOwl is a feature-rich invoicing app that helps small businesses, freelancers and contractors to create invoices on-the-go and get paid quicker!
Get Started for FREE
Conclusion
We hope this article has helped you to understand how a quote template helps you to enhance your overall business. Not only this we have also discussed almost all the important points related to it like what is a quote, what is an estimate, quote vs estimate, and many other important topics.
So, if you are looking for free quote templates and how to use these templates, then you can explore our guide on invoicing that has covered in-depth information. In addition to this, you can explore our free invoice generator to
create an invoice
, following different rules and points.