INVOICEOWL'S PURCHASE ORDER SOFTWARE
Create Purchase Orders with Ease
From your laptop, tablet or mobile phone!
Ordering supplies and products for your small business just became easier. This software lets you create purchase orders on the go for FREE!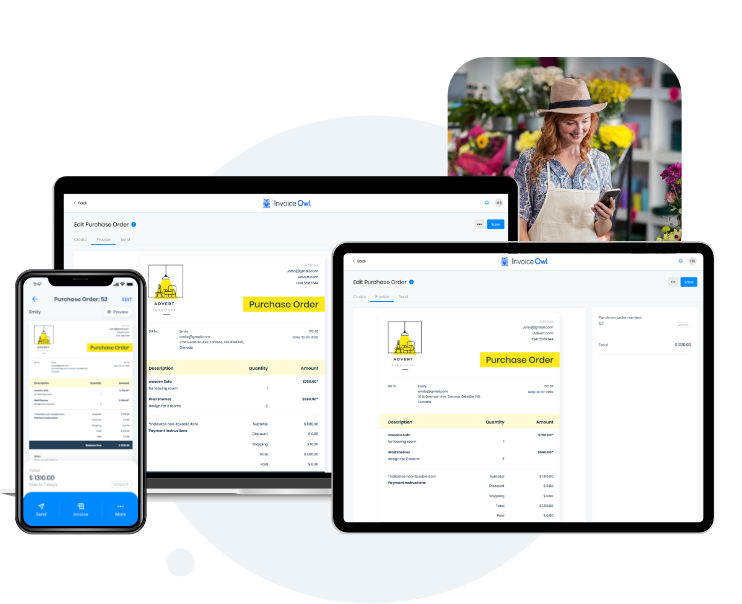 Creating Purchase Orders with InvoiceOwl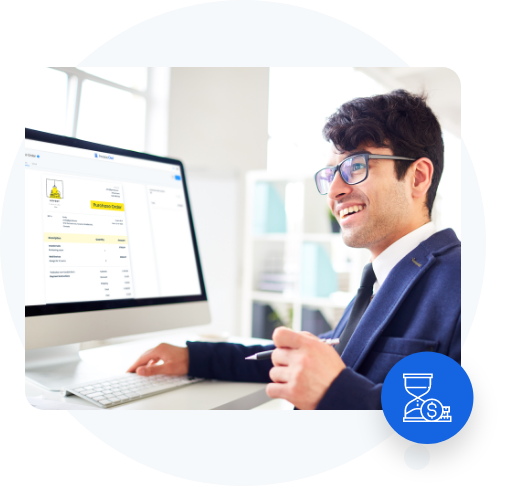 Using InvoiceOwl is so simple that sole traders, freelancers, and other self-employed individuals can create a purchase order anytime.
Time, they say, is money. This incredible purchase order software enables you to work smarter and saves you an hour or more on creating purchase orders.
Create Purchase Orders Anywhere Anytime
There are no restrictions with InvoiceOwl. You can create purchase orders with your desktop/laptop through the web app or with your mobile devices through the android and iOS apps.
Track all Purchases
It is easy to keep track of your purchases when you create purchase orders and save them in one place.
Free Purchase Order Templates that Save You Time
With this software, you will get free purchase order templates whenever you need it – saving you time and money in the long run.
Frequently asked questions
Still have questions? We've got answers!
How Easy Is It to Create Purchase Orders?

Creating purchase orders with InvoiceOwl is simple. The software was created without any complicated features that will only bog you down.

Can I Create Purchase Orders With My Smartphone?

Of course! The software works with both desktop and laptop devices, as well as mobile Android and iOS devices.

Is Creating Purchase Orders Free?




Creating purchase orders is absolutely free with InvoiceOwl. All you have to do is find a free purchase order template to modify to your taste.
What our happy clients say about InvoiceOwl
Really like the way I can customized each estimate then invoice it.
My experience with InvoiceOwl has been great so far. I really love the app and the support I get each time I have a challenge. Thank you for making our lives easier with InvoiceOwl.
I use InvoiceOwl for my pest control business and it's made my life so much easier, as I can invoice the customers on-site straight after completing a job.
D
Danny Hutchinson, PreventiPest
Create Purchase Orders with Ease
InvoiceOwl is not just an invoice creator but a purchase order software that was created for self-employed individuals and small business owners. It is super easy to use but offers tons of benefits.