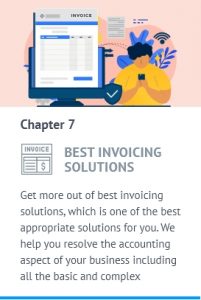 Chapter 7
Best Invoicing Solutions For Different Purposes
Jun 17, 2020
Best Solutions for Creating Invoices
Now, you can get more out of the best invoicing solutions, which are considered as one of the best appropriate solutions for you. We will help you resolve the accounting aspect of your business, including all the basic and complex invoicing tasks.
Here's the List of Top Invoice Builder Solutions
One of the secured and common methods of payment is PayPal. You are lucky if most of your customers have PayPal accounts. With the popularity of the payment gateway, customers will see it as a convenient and safe means to make online payments through invoicing software.
Regardless of whether your PayPal account is personal or business, you can easily issue invoices and receive payments with either a credit or debit card or bank transfer, as well as your PayPal balance. The money will be received in your PayPal account when the customer makes payment. The transfer can be done from your PayPal account into a debit card or a bank account, depending on the limit at any time.
It is easy to prepare an invoice with this means. Whether it is hourly or quantity-based invoicing, you want it with your preferred currency and tax rate. If you have to design invoices in a bulk, you can import the details from a file into the invoices. If the customer is to make payments in parts, you can create recurring invoices.
If the owner of the invoice does not have a PayPal account, it is no excuse for not getting paid. To be on the safe end of the spectrum, you can instruct the customer on how to make payment beforehand, because they may not immediately see the option to pay without having a PayPal account.
PayPal Price:
For the creation of accounts and sending invoices, the cost is free.
Best Billing Solution For Payments Via Wire Transfer
One of the easiest billing solutions that are also useful for processing online payments is Stripe. It is a payment gateway with wire transfer and will keep your customers' bank details confidential.
Sometimes, some of your customers may prefer payment through wire transfer. This means you have to supply them with some of your banking details like routing number, account number, and bank name.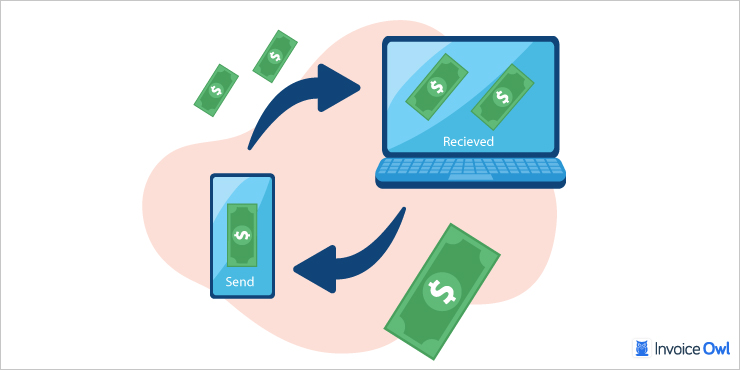 Stripe invoicing solution will create virtual account numbers to receive wire transfused from customers. This means your banking details are safe. After receiving the payment, you can send it to your bank account at your convenience.
You can create and send different invoices at a time as well as manage recurring payments and invoices. All the features needed to create a professional and branded invoice are present on the app.
Stripe Price:
For a start, all invoices you create and send are free, including recurring invoices for up to $1 million. There's a charge of 0.4% on recurring payments after the $1 million is exceeded. For a reconciliation of invoices that Stripe helps you auto reconcile, and the payment is received by wire transfer or bank transfer, you are charged $7 per invoice.
For processing payment, the cost is 2.9% + $0.30 for each card transaction. For wire transfer, the cost is $8 per transaction. For bank transfer, the cost is 0.8% + $5.
Best Invoicing Software For Sending Paper Invoices
Zoho invoice can prepare an invoice specifically for your brand and send it to your customers. After you have added all the necessary details and chosen your preferred template, you can proceed to complete the invoice by adding the service details and tax rate in the Zoho invoice.
You can choose to send via email after creating a Zoho invoice or schedule the Zoho invoice for another time. For customers that want it in a physical form, Zoho invoicing can print the invoice on paper and allow you to mail it to your customers for $2. The mail is sent with a return envelope. This is where the customer will mail you your payment after receiving the invoice.
It is one of the best ways to send and receive payment via mailing service.
Price for Zoho Invoicing:
This invoicing solution is free for one user to make unlimited invoices for a maximum of 5 customers. For one user sending unlimited invoices to a maximum of 50 customers, the service charge is $9 per month.
Zoho Payment Processing Price:
Zoho invoicing only accepts payment from third-party apps. The customer is charged according to the payment terms of the selected third-party apps. Payments can be made through Stripe, Square, and PayPal.
Best Billing Tool That Converts Time Tracking to Invoices
This invoicing solution is designed to track time. It can be accessed via the tabs mentioned above. After you have selected a customer and the project to work on, the software automatically keeps a record of the hours you spent working for the customer. The time can be logged out while you're away to continue whenever you resume work. If you're working with other members, your team progress is also logged on the system.
The software may not be everyone's choice. You can check for other time tracking apps in the latter part of this guide.
With the app, you can assign a task to each member of the team for different projects and monitor the progress of each member's assignment. With this, you get to notice a member who's not contributing to the growth of the project. It helps you complete past projects and adjust to your performance when you have similar projects to execute.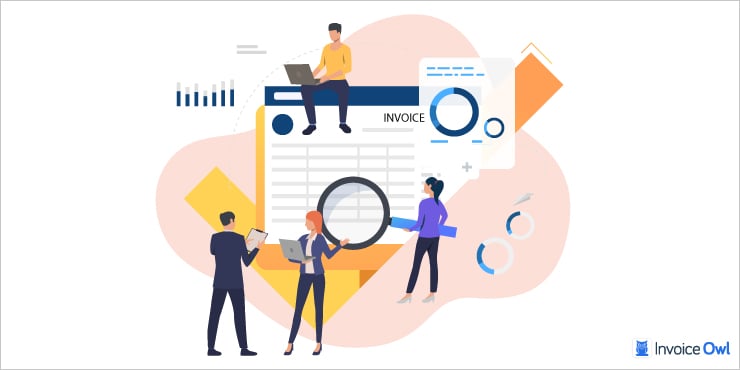 When you're done with the project, you can import the details of invoice templates for your customers to see what they're paying for. Time tracking apps are useful for teams to work together under a limited time.
Price for Harvest invoicing:
For one use and only two projects at a time, the invoicing software is free for unlimited usage. You are going to be charged $12 per month for one user and unlimited invoicing for all projects.
Price for payment processing:
Payment only acceptable via third party apps and like PayPal and Stripe you are charged based on the third-party apps pricing structure
Best Invoicing and Billing Solutions for Invoicing and Accounting
If you want more out of billing and invoicing software, this is one of the solutions for you. InvoiceOwl can help you with the accounting aspect of your business, with the same delivery from core accounting apps like QuickBooks or Zero. InvoiceOwl also helps you with all basic and complex invoicing tasks.
You can check how far your team has come with profit and income. You can access all areas in bold, clear, and flashy fonts that are easy to use. On the invoicing system, you can access all past and present records, including overdue invoices and estimates.
Preparing and editing invoice templates are quick and apt. You can edit and import the progress of the job into invoices and estimates. It is also easy to use. Your business bank account can also be integrated into the InvoiceOwl platform.
With different invoicing software and solutions, you might have got an answer that what is the best software for invoicing and for which purpose right. Here are the answers to some of the other common questions that you might have.  
What is the best free invoice software?
As mentioned above there are many free invoice management software solutions, but when it comes to talking about free software, PayPal is the first option that comes to mind. It is available for creating invoices on multiple platforms.
What is the best way to invoice?
The best way to invoice without any errors is to adopt an invoicing software that will allow you to create an invoice in the easiest manner. There are various invoicing software solutions that you can adopt.
Moving ahead, let's discuss some of the payment apps that you can integrate into your invoicing software.
Integrating Payment Apps with Your Invoicing Software

With platforms such as checkout.com, payment just got easier. It is a merchant hub that offers several ways to make payments, including local payments.
You can integrate it into your business website and invoicing tools to help customers make secure payments with or without having a card. It is accessible all over the world and is cloud-based, and payment is secure as well as being making payments in over 150 currencies.
SOFORT works just like online banking, but in this case, you don't need a virtual account to make a payment or move funds. It is safe and direct as customers who choose SOFORT as their preferred option of payment will be linked directly to the website payment tab.
Bitcoin is a digital currency and is fast becoming a global currency that can be accepted for any purchase. With Coinbase as a payment gateway, the currency you're dealing with is bitcoin which is cloud-based, and it can be exchanged into your preferred currency after receiving payment.
Simply, link your bank account after creating a cloud-based wallet. Bitcoin is sent to the receiver within minutes. It is safe, and transaction charges are very low compared to some other payment gateway.
This is a trusted payment gateway, especially if your customers are located in China. Having over 300 million users, you could tell that the service is reliable for payment.
For simple billing and invoicing resolutions having Stripe as their third-party payment option, Apple pay users can make a payment with their iOS apps. With a store credit card, you're one click away from making payment. If you own a mobile business, you can as well receive payment through Apple pay from anywhere in the world.
Worldpay can be integrated into your business to accept payment from global clients. Regardless of the business size, it is capable of helping you receive a payment from any connective device. It is secure and manages your transactions on their website.
PayFast works just like an online service that helps you get money in a quick time. You get to make payment through different methods like Card transactions, MasterPass, Bitcoin, and other popular accepted means. You start by creating a virtual account that gets activated after 24 hours at no cost. It is also a secured payment gateway. It has been integrated with over 80 platforms.
This is a trusted service used by most business owners in Australia. It can be integrated into an invoice ninja account and linked with the customer's Australian bank account.
You can now merge all your tools with Buckaroo; it helps you manage finance and free invoicing structures. You also get to spend less time with accounting tasks offline. It is one of the most popular payment gateways in the Netherlands.
This payment gateway is Australian-based and accepts all types of cards with different currencies you can pay with. It can be integrated with invoice ninja for online accounting and invoicing free solutions for your firm. You can make the international payment too for the invoices, and you only need your virtual account details to accept a payment. It is fast and reliable with same-day approval when you sign up.
Having a service that integrates into your business tools to help you manage accounts and invoicing as well as providing your clients with the common payment method available in their location, is great. It is a mobile-friendly tool, and the security is always updated to keep your and clients' details safe and confidential. It is the best thing for time tracking, expense tracking, expense management, and project management. You can send invoices with the latest payment methods, new languages, and several currencies clients can pay with and without any payment reminders.
Another Netherlands-based payment gateway with fast and reliable services, it accepts both local and international transactions and is easy to set up within a few minutes. Their customer service is friendly and always available to attend to your request through the project management tool. It is also best for project management. Its API can connect with invoice ninja to help simplify your accounting tasks such as time-tracking and expense tracking. With Mollie,  you can move your office online and save the extra cost of employing an accountant.
Another payment gateway that accepts bitcoin globally, with over 30 countries and ten currencies in reach, it helps you receive payment in bitcoin that can be converted to your currency. It is safe and fast; you won't get a chargeback as well. It can sync with invoice ninja, too,  to help you send invoices, payment reminders and get paid faster.
First Data is great accounting software for payment and accounting. Small business owners can now integrate their business tools with it and experience smoothness in their accounting process. It is also safe for accepting payment, and it helps vendors get paid quickly for the invoices.
Whether you're making payments online or in-store, this payment gateway is ideal for credit card transactions anywhere in the world. It is connected to the most point of sales terminals to make a quick payment. Also, when integrated with an invoicing solution, you get access to almost all impossible accounting data and invoices that give you a hard time online. It is suitable for almost all small businesses, and it is fast and secure. It can also integrate with almost all billing and invoicing software.
Netbanx is a leading payment gateway in the USA and most parts of Europe, as well as other parts of the world. It is also a solution provider for most small businesses as it helps them run their small businesses smoothly online. It saves a lot of stress and tasks because your global customers now have no excuse for paying without their preferred currencies.
This payment gateway is efficient for almost all types of small businesses and is accepted throughout the UK. Customers can now pay with a physical card, whether online or in-store and over the phone. With its ability to integrate with ePOS, you can make a payment over the phone. The charges are considerate and moderate for almost everyone to afford.  Their customer service is reliable too,  and Sage pay is connected with most UK banks for PCI DSS compliance.
Barclaycard is one of the oldest and secure means of payment in Europe. It is a trusted service for all credit card owners, and it comes with many solutions for your business and helps it integrate with all your online business tools. The service can be accessed via a payment page on the Web, and it accepts debit and credit cards. Customers can make a payment through their devices, whether on a PC or mobile phone. It also offers added features when connected with your business and billing solutions online.
Cardgate+ is an online and easy to install payment system based in the Netherlands, and it comes with several payment options for customers. The service is easy and reliable when you connect with your best invoicing software. It is available in different plans, spending on the size of your business for the sake of simplicity, and this gives it the capacity to serve whatever business it is being Integrated with.
Cybersource is another efficient business management program and multiple payment gateway systems. Customers can now make a payment globally via a POS terminal, Web, bank transfer, call center, digital wallet, card payment, and other available means. There's no excuse for missing payment deadlines from clients.
Its business management side is great for all commercial apps and the best invoicing software. It operates under the Visa network, so its service can be trusted by new and old users.
This Payment service is available globally and accepts payment in up to 50 currencies. It is a high-security payment gateway that keeps your customers' details confidential; they also do not have to panic about chargebacks as the service is efficient enough to handle any type of payment.
Your customers won't get charged for using ecoPayz, and it is fast and reliable. The distance between you and your client is also not a barrier.
This payment gateway is widely regarded as Brazil's pioneer payment system. It is a service that is directly linked with all credit card firms and is built to offer you the best online payment experience. Customers can make a payment from your website to complete a purchase as it is easy to set up and integrate with other best invoicing software.
You are not only getting convenient payment; your integrated best invoicing software will serve you more as it helps you overcome financial issues and manage your invoicing and revenue in one system. It is secure and easy to set up for your business.
You can now make easy payments online globally and get your customers to use this reliable and fast payment solution. From over 500,000 sales outlets all over the world, you can get a Paysafe card with a personal credit-loaded PIN, with this payment becoming easy because you can now pay online with a Paysafe card to stores that accept Paysafe cards.
Other services like checking card balance, discounts, and can be accessed via the app. It is highly secured and can work with the best invoicing software for customers to experience easy payment.
This service offers payment via point of sale, mobile phones, and online transactions, for the sake of easy payment. Customers can now create a profile and personalize their interface or choose between a basic or pro plan; all of this to make payment interesting for customers. When it is connected to your online business solutions, you can rest assured that it is a task simplifier for all accounting software issues you encounter.
This payment processing service is widely utilized in the UK and is recommended for small businesses to manage their payment issues efficiently for invoices. It accepts local and international payments and helps boost your business growth by improving billing and financial tasks.
This is one of the world's leading online payment gateway that is characterized by easy and fast payment for invoices. It can also work with billing solutions to help improve your business. It is safe and can be integrated with many online stores. Their service also offers accessible customer service, and you get paid with no extra charge. Multi cards accept payments for invoices in Europe, GBP, and US dollars.
This payment service is not only secure for users, but it also helps small business owners grow their businesses at a low cost and allow their access to financial reports from time to time. Payment for invoices is fast and can be integrated with almost every business tool.
Sisow Payment Innovations
One popular payment solution also from the Netherlands. It is efficient and safe to pay for any acquired service, as well as helping small businesses with account management. It is a free service and quick to register.
MasterCard is known for making instant payments for invoices anywhere in the world; it offers easy payment for care users online. You can use the service on any accessible tab per month.
Known as Brazil's most popular and biggest online payment portal, this service is trusted globally and gets over a billion views almost per month.
This is a top payment processing service in most parts of Europe, especially Australia, Germany, and Switzerland. Your business also enjoys the many benefits with the best invoicing software, and it offers for solving accounting problems through accounting software.