What's the main goal of any small business owner? – To get paid on time. Right?
But how's that possible?
It is easily possible if business owners like you are implementing the best strategies for invoicing.
To make things easier and smoother for you so that you can always receive your payments on time, we have shared invoice tips for small business owners of different industries. The mentioned tips will help businesses to improve invoicing workflow and get paid faster.
5 Best Invoice Tips That Small Business Owners Need to Checkout
Let's now discuss some of the essential tips that will help small business owners to create an invoice in a proper and timely manner.
Clarify the Terms Before Starting A Project

Before starting any project, it becomes of prime importance for small business owners to clarify the key terms and conditions. In simple words, there should not be any confusion with the customers before delivering the services or starting the work.

The small business owners need to work as per the client's expectations before they start the project work.

Try our free online invoice generator today!

Whether your business is in construction, landscaping, consulting, photography, auto repair, or the medical field, invoicing takes way too long. That's why we're here. InvoiceOwl makes your invoicing faster and simpler so you can get paid promptly and without the hassle.

Make a Habit to Send Invoices to Clients As Soon As Possible

As a business owner, you must be expecting to get paid quickly. But did you send an invoice on time? No? Then why are you waiting?

Well, you need to start preparing your invoice as soon as you start working on the project.
Once the service is rendered, the business owners must send an invoice to the customers. This will make it easy for the customers to make payment on the completion of the service.

The sooner a client receives an invoice the sooner you will be getting paid. You can also take the help of any invoicing software that lets you create professional invoices and streamline invoice operations.

An alternate option is to automate the invoicing process. The business owners must include subscription or recurring billing methods to send the payment information to the customers once the service is completed.

Make Easy-To-Understand Invoice

Some businesses overload the information in their invoices, which customers cannot even understand, and it creates more confusion in the invoice.

You need to list the details of the work or products in a way that clients easily understand. It is also good to personalize your invoice with essential information. It will help you carry on the professionalism of your expertise and working policy.

Online invoicing software like InvoiceOwl provides you with invoice templates in different formats like Word, Excel, and even PDF format. You just have to input all the essential information and directly send the invoice to the customers.

Keep Talking to Your Clients

When you send a professional invoice to the client, somehow if the client cannot pay the invoice it becomes overdue or late payments. When things become overdue you need to send reminders, monthly statements, or sometimes need to make calls to get the payments.

Business owners at times hesitate to talk to the clients. But instead of avoiding the client you should discuss with the customers and find out the reason behind the late payments. If you are still feeling hesitant, then you can set up a reminder process in your accounting software.

Do Not Hesitate To Add "Late Payment" Fees

If the customers are not paying on time, you have complete freedom to charge late payment fees from them.

But, on the other hand, you need to be prepared for robust feedback from the client, as no one likes to pay additional charges like late fees.

Well, these are not just tips, these are the important lessons that will help you in each step of your business. As a business owner, you should be clear about all your business terms and conditions and have a professional attitude before taking up any new project.

These are the tips that help you save time while creating small business invoices for your customers and at the end of the day, you will be an expert in creating invoices. Following these tips, you will be able to provide excellent customer service and get paid quickly.
Frequently Asked Questions
What is the best way to invoice?
Set clear customer expectations in the contract
You can ask for a small deposit
Include essential project information and contact details
Important terms for late payments
---
What are the essential things that should be included in an invoice?
In an invoice, you should include the following information (but not limited to):
Unique identification number
Company name, address, and contact details
Customer's address and contact information
Details of the products or services you're offering to the customers
Invoice date
Charging amount
---
How do I invoice a small business?
To create an invoice for a small business, you need to follow the steps mentioned below:
Clearly specify the charge you're taking from customers
It should match the original estimates and contract
Keep the invoice date accurately
Do follow up on overdue invoices and payments
Make a detailed invoice
---
How do you invoice professionally?
The best way to create an invoice in a professional way is by adopting online invoicing software like InvoiceOwl. It allows you to create invoices by simply adding the essential information like invoice date, payment date, and even payment-related.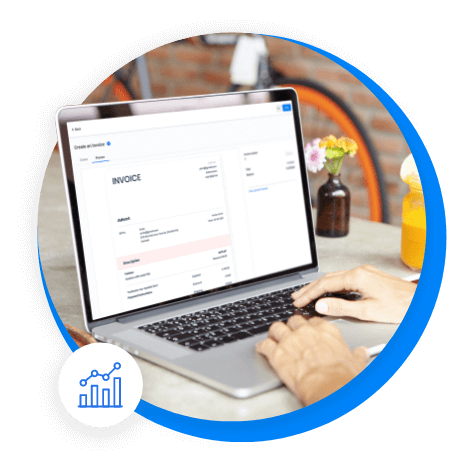 Want To Automate Your Invoicing Process?
InvoiceOwl is the best invoicing software, allowing small-business owners and freelancers to create professional invoices and quotes in real-time. Sign up TODAY and start using it for FREE!
Conclusion
Apply effective invoicing strategies for your business and increase the chances of quick payment.
For creating an invoice for your customers, you need to make a habit to:
Include all the essential payment information in your invoices;
Send the invoices to the customers quickly;
Adopt online invoicing software;
Include easy-to-read invoices for the customers.
In simple words, your invoices must be something that makes it easy for your customers to get detailed information about the products and service offerings. And it is made possible by adopting online invoicing software.
InvoiceOwl is one such invoicing software solution that helps you create invoices for your customers and make your work easier.