About 68% of freelancers across the globe strive to improve their payment processing by adopting multiple payment methods to get paid on time.
But how's that possible?
It's made possible by including a perfect freelance payment method that brings convenience to get payment from clients on time. You will come across many payment methods for freelancers, making it easy for them to accept payment from their clients. So which is the best one to use?
Here are some of the top freelance payment methods that will effectively make payment processing smoother.
Top 15 Freelance Payment Methods For Faster Payment
Let's get started with the best freelance payment methods that will make payment processing faster.
PayPal

PayPal is one of the leading payment methods that is widely used by freelancers and businesses to send and receive payments online. With more than 270 million active users on PayPal, you can:

Create a free Paypal account on the PayPal website;
Connect your credit or debit card; and
The client can pay you electronically via his account before you withdraw the money from your PayPal balance.

As a freelancer, you can initiate by creating a personal Paypal account. Later, you can easily upgrade it to a business plan.

To send money via bank transfer or PayPal balance will not cost anything within the United States. But, if you're using your debit or credit card to accept payments, there is a 2.9% transaction fee and even other fixed charges.

PayPal is one such payment method that has the complete right to lock or freeze your account for any "suspicious" activity done from your end. It means that you cannot perform any type of transaction for a while.

PayPal usually takes around 3-5 business days for payment processing.

Pros

Supports multiple languages for a hassle-free experience
Use your email address to get payment from your clients
The money transfer process takes place within a few minutes
Encrypts your bank or credit card information

Cons

Higher transaction and Paypal fees
Sometimes unsatisfactory customer service
Charges 1% fee if you want instant money in your bank account
More chances to freeze your bank account

Try our free online invoice generator today!

Whether your business is in construction, landscaping, consulting, photography, auto repair, or the medical field, invoicing takes way too long. That's why we're here. InvoiceOwl makes your invoicing faster and simpler so you can get paid promptly and without the hassle.

Payoneer

Payoneer, an alternative to PayPal, allows you to receive and make online payments in a couple of clicks. Moreover, it makes it easy for you to track your bank account balance and entire transaction history.

Almost all countries across the globe access this freelance payment method. With the help of Payoneer, you can quickly process your transactions and access your funds within 2 to 6 working hours.

You can quickly sign up for Payoneer. And the good part is that the transaction fees are less compared to other service providers.

Pros

Easy to use
Supported by several global companies
Supports 150 different currencies
Receives free payment from other Payoneer customers in USD, GBP, JPY, and EUR

Cons

Hefty card renewal fee
Payoneer charges a $25 annual fee to maintain your account

Electronic Funds Transfer

An electronic funds transfer (EFT) is a quick and easy payment method for freelancers to get paid.

The reason for its simplicity is that:

All your payments will directly move from one bank account to another irrespective of any mobile apps or any involvement of credit card processing companies.
It usually takes around two to four business days for payment processing.

Once you receive your money, you do not need to transfer the funds to your bank account again, just as you do in PayPal.

Pros

You can quickly receive payment directly into your bank account
Access funds faster
Perform payment processing without using debit or credit card
You can set up automatic payments

Cons

You need to have funds available immediately
Limitation on the maximum amount
Limit on number of transactions to perform

TransferWise

TransferWise is an excellent freelancer payment method that makes it easy for you to receive payments from clients based abroad.

The most exciting part of this payment method is that it allows your clients to get the real-time exchange rate and figure out how many overseas clients pay in their foreign currency to you as per the desired amount.

There is no transaction fee, and you'll receive your payment in just a few hours.

We can also say that TransferWise is an international transfer service. It allows you to perform transactions by matching your bank transfers by taking a small reasonable commission fee.

In this international transfer service, your money just moves from one TransferWise account to another, and also, there are no additional fees for the same.

Pros

Lower transaction fees
Transparent and convenient payment processing
Support multiple currencies
Low currency conversion fee

Cons

No support for recurring transfer
Not ideal for large transfers
Chances of getting your account deactivated

Stripe

Stripe is another trusted freelance payment method that is designed explicitly for freelancers and beginners.

Stripe is functional in more than 130 countries across the globe. With its robust integration support, you can easily include Stripe in any e-commerce website or web store, making it easy for you and payment service providers to deal with a suitable payment option.

Stripe charges you 2.9% + 30 cents for every successful credit card charge. It usually takes around 5-10 business days for payment processing.

Stripe specializes in dealing with payments within an internet business.

Pros

No setup or monthly fees
Supports a two-day rolling payout schedule
No minimum amount for withdrawing funds

Cons

First-time users find it challenging to implement
A penalty charge of $15 once the client disputes the amount

Wire Transfer (No App/Website)

Wire Transfer is a type of EFT, which is a little bit costly. However, this payment method is safe, quick, and globally accepted by many leading companies.

With its irrevocable transfers, Wire Transfers usually takes 2-5 business days to perform payment processing.

You will receive the money directly into your bank accounts from its online payment system once your client processes your amount.

Pros

Moving funds directly from one account to another
A very secure form of payment
Fast and safe to perform transactions

Cons

Expensive payment method
Less chance for the customers to accept this payment method
Higher transaction fees

Skrill

Skrill (formerly known by the name Moneybookers) is a freelance payment method that specializes in dealing with international transfers. It supports multiple currencies and is an excellent option for individuals who need to work with international clients.

The transaction fees and other charges are just similar to PayPal. By using Skrill as a payment method, the sender (client) does not need to pay anything for sending the payment. But, on the other hand, freelancers need to pay a one-time fee for every transaction when they withdraw money from their account.

This one-time payment typically differs depending on the user's country. Moreover, for receiving money over $2000, there are certain limitations that you need to take care of.

Pros

Secure and easy to use
Fast access to users
Possess personal and business accounts
It comes with a prepaid card

Cons

Not widely accepted payment method by many countries
Takes more time in the verification process
Limited customer service

Money by Quickbooks

Money by QuickBooks is a product of QuickBooks Online that allows freelancers to manage their money by using mobile bank accounts and even debit cards.

Money by Quickbooks allows freelancers to easily schedule bill payments ahead of time, so there are no chances to miss a due date.

With the help of Money by QuickBooks, you can effectively:

Get an overall idea of how your finances are doing and manage payments;
Accept payments;
Receive payments;
Schedule recurring payments;
Keep a record of all the payments done.

Money by Quickbooks is solely responsible for managing the overall financial aspect.

Pros

There are no monthly fees
You do not need to keep a minimum balance
Supports international and domestic transfer
Free same-day deposit

Cons

Supports limited inventory management
Synchronizing issues

Cash App

Cash App works the same as PayPal that allows you to transfer money using mobile phones.

Cash App, also known as Square Cash, and Square Cash App, allows freelances to accept payments. With the help of this method, your money moves to the checking account of linked debit cards rather than moving to your bank account.

Just similar to an EFT, it takes several business days to transfer the funds to arrive in your business account. If you want to transfer the fund directly to the debit card, you need to be ready to pay an extra charge for the same.

To send money from one person to another is free of charge, especially for personal use. In such a case, it's not mandatory to have a Cash App account; you just need to pay online at www.Cash.me.

Pros

Easily make and receive mobile payments
Smooth payment process to get paid quickly
You can efficiently perform Bitcoin transactions
No specific fee options for sending and receiving money

Cons

The low early limit for the first 30 days
It cannot be used internationally

Google Pay

It was the year 2018 when Android Pay and Google Wallet came together to form Google Pay.

Google Pay is one of the simplest and efficient ways for freelancers to receive and send money online. The exciting part of Google Pay is that there is not a single transfer fee for some fixed amount.

Google Pay allows you to store all of your credit/debit/gift cards in a digital wallet and you can also start collecting payment using Google email.

Pros

Free to use
Pay only the standard transfer charge for more amount
24/7 fraud monitoring
Purchase protection

Cons

They have limited online payment partner
Concerns for data privacy
Limited only to NFC technology

Venmo

Venmo is a digital wallet that is owned explicitly by PayPal. It allows you to transfer funds online or via a Venmo app.

In this freelance payment method, you can also include a feed that depicts regular social media feeds where you can comment on transactions for your friends to see.

Generally, the payment processing time with Venmo is either instant, or it may take up to 3 business days. In addition, Venmo makes it easy for transferring funds between Venmo accounts. So it's mandatory to have your Venmo account to perform transactions.

You have an easy-to-use option to connect your bank accounts or cards, view your Venmo balance, and send payments to freelancers. In this payment method, clients will have to determine how much to pay their freelancers manually.

Pros

Easily pay from your bank account, debit cards, and even Venmo balance
Sending and receiving payments using certain debit cards is completely free
Only one business day is required to get money
Facebook or email sign up available

Cons

Payments are public by default
No fee calculation tool is available
No international transactions

Dwolla

Dwolla is a US-only online payment method that is designed explicitly to deal with more manageable ACH payments.

With the help of Dwolla, it usually takes around 1-2 business days for payment processing.

If the freelancers are doing transactions under $10, they do not need to pay any transaction fees. But, if they go beyond it, they are being charged a flat $0.25 fee per transaction.

Dwolla does not include any debit or credit card payments. Instead, Dwolla performs payment processing directly to your bank account just to reduce costs.

Pros

Secure ACH transfer
Lowest fees
Easy to use the platform to transfer funds quickly
Easily make a direct deposit payment in USD

Cons

It's only for the US
It takes more processing time

Apple Pay

The Apple Pay payment service allows you to pay contactless, in-app, and on desktop using Apple Macbook and iMac. Apple Pay transactions are in fact still MasterCard, Visa, or American Express card transactions.

Apple Pay payments usually support existing card processing connections and merchant acquiring connections, making it easy for freelancers to process payment.

Freelancers can easily and safely store credit and debit card details into their Apple Pay wallets and confirm payment by simply scanning their fingerprints with Apple's Touch ID or by using Face ID.

Pros

Just hold your phone near the reader, approve and you're done
Enabling tighter security features and the requirement to use your fingerprint to pay
Work even in airplane mode and even without an internet connection

Cons

Not all merchants support Apple Pay
Higher transaction fees

Checks (No App/Web)

Getting paid by a check is the easiest way to receive payment. However, this payment method works well only if you trust your client and also if you're ready to wait for your check to be processed from any local bank account as it takes a long time.

The good part of the checks is that there are no additional charges for depositing a check into your bank account. As mentioned above, you need to wait for your check to get clear from the bank account. But, if you need funds available as soon as possible, you can opt for electronic payment options.

Pros

Virtually free
Safer payment method
Highly convenient
Greater flexibility for payments

Cons

They do take a bit longer to process than most other payment methods
More chances of getting checks refused from banks
Make sure you have finances available in the bank account

Plastic Payments (No App/Web)

Nowadays, everyone is using credit or debit cards for making payments for their daily expenses. Freelancers can nowadays accept credit and debit card payments with the help of available online platforms.

PayPal, Stripe, and Moille are the leading platforms that allow you to accept debit and credit card payments. If you're using Moille, you can perform transactions using BitCoin.

Pros

Eliminates the need for carrying huge cash
Anytime/Anywhere amount access using cards
Simplified fund transfer

Cons

The use of credit and debit cards can be risky
More chances of loss and misuse, if going in the wrong hand
Frequently Asked Questions
What do you need to consider when choosing a payment processor?
It must offer transaction fees that suit your budget
It must have less processing time to perform the transaction
You need to check whether your country is supported or not
It should have currency support that helps you receive payment in your currency
A preferred payment method that makes it easy for you to accept payment and receive payments
---
Which is the payment method for freelancers?
In this article, we have discussed many payment methods that a freelancer can use to get smoother payment processing. However, there are some other payment methods that you can include:
Cash deposit
Credit card
Debit card
Western Union
MoneyGram
---
How do I pay freelancers online?
Online invoicing software is the best platform that allows you to create invoices and includes multiple payment options for freelancers. So, they just need to make the payment online once they receive the invoice.
---
What are the different payment methods?
You might offer customers the choice to pay with:
Cash
Checks
Debit cards
Credit cards
Mobile payments
Electronic bank transfers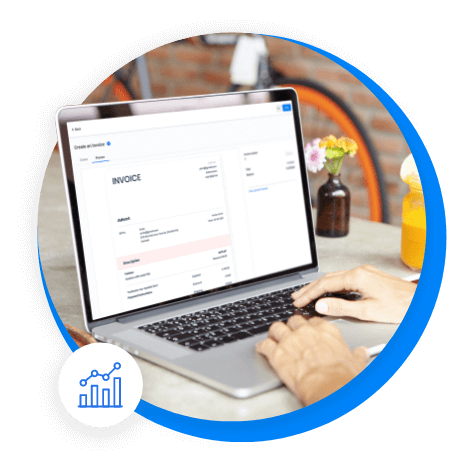 Ready To Paper-free and Automate Your Invoicing Process?
InvoiceOwl is a feature-rich invoicing app that helps small businesses, freelancers, and contractors to create paperless invoices online and cut the paper cost.
Conclusion
Which payment method is best suited for freelancers?
We've come across a list of freelance payment methods along with their detailed description. It entirely depends upon the freelancer's working needs and the preferred payment methods that they need to include to get paid faster.
Above all, one of the best practices that you can apply to get paid faster is adopting an online invoicing software that helps you in creating and managing invoices easily. You can easily sign up for free and start creating invoices from today.