Want to get freelance jobs sitting on your couch?
Yes! You read it right.
It's not a dream anymore.
The freelance websites are made to do just that.
So, if you are thinking of hopping on, we have listed the best freelance websites for you to join today.
These freelancing sites help you get jobs without leaving your home.
So, what are you waiting for?
Let's check them out.
11 Best Freelance Websites
We have selected the best freelancing sites based on user reviews. If you are a freelancer and want to grow your business, you must try these websites out.
Do they seem somewhat similar?
These many websites can overwhelm you.
Thus, we have discussed every website in detail.
Try our free online invoice generator today!
Whether your business is in construction, landscaping, consulting, photography, auto repair, or the medical field, invoicing takes way too long. That's why we're here. InvoiceOwl makes your invoicing faster and simpler so you can get paid promptly and without the hassle.
Detailed Review of Top Freelance Websites
To pick the right fit, you need to look at every website closely. And we are going to do exactly that.
So, let's get started!
Fiverr

What can beat the website that has satisfied over 11 million businesses for freelance jobs?

This is what they claim.

And we have to trust their claim.

Want to know why?

Because, they have served several big names, such as Facebook, Google, and Netflix.

One of the biggest reasons that this platform has gained such success is that it encourages teamwork. Fiverr lets the team members work together on the same project simultaneously.

Since Fiverr is immensely popular, it has one the highest rates for job posts per day. This allows you to pick the client and not choose to work with every client that comes your way. Even if you are a fresher, you can easily get a freelance job.

Pros

Provide lots of opportunities
Simple fee structure
Easy to access the website

Upwork

Want to work flexibly? Upwork is the apt platform for you.

Upwork provides you with all sorts of projects, such as short-term or long-term projects. Whether you charge hourly or a lump sum amount for the job, it lets you change the way you want.

Want to get freelancing clients for web development, software development, app design, writing, graphic design, or photography business? It gets you a gig immediately.

If you are a beginner, Upwork lets you 80 free "connects" to encourage new users. The connections let new users pitch their job proposals to the opportunities.

Other than that, if you are an experienced professional, it lets you create a comprehensive profile with details about yourself, your portfolio, contact information, and your expertise. Thus, it lets your clients analyze before hiring you for the freelance project.

Pros

Secure payments
Never lets you work for free

Cons

Takes time to build authority

Freelancer

As the name explains itself clearly, Freelancer.com is an entire website exclusively for freelancers to find jobs.

Freelancers.com is an Australia-based international platform for more than 50 million freelancers. It lets you get a freelance job with more than 1,800 different skills. Even if you have a unique freelance business idea, you will find a project to work on instantly.

Since it is an international platform, it allows your clients to pay you in 39 different currencies.

If you want to get genuine freelancer clients, this platform is the best job for you.

This not only lets you find new jobs but lets you bid on the jobs as well. This creates healthy competition and keeps you updated with the market. You can contest amongst your competitors and earn extra bucks and reviews to stand apart from the crowd.

Moreover, it has round-the-clock customer support ready to solve your issues.

Pros

24/7 customer support
Contests for extra earning

Envato Studio

Some freelancers might need to work in collaboration. For example, a fashion model and a photographer need to work together. Moreover, some projects need freelancers of more than one expertise. And Envato Studio is amongst the best websites for such collaborative work.

Envato Studio is designed to simplify collaboration for creatives and working as a team.

If you want to pick your client instead of them picking you, Envato Studio is amongst the best websites to find work. This site helps you find freelance work for a wide range of freelance projects, such as animation, website development, and consultancy.

Moreover, it gives you the freedom to work with big enterprises, small startups, or anything in between.

So, if you want to take charge of your brand image, use Envato Studio for getting remote jobs.

Pros

Several job opportunities
Connects freelancers for collaboration

Cons

Complex navigation between too many offers

Brybe

Brybe is an online platform to connect freelancers with buyers.

Its powerful search engine helps you find the freelance jobs that you want. The USP of this freelance marketplace is streamlined communication. The buyer can easily reach the freelance professionals directly.

This solves the buyers' issue quickly and helps the freelance workers get hired quickly.

The Brybe is easy to use and so intuitive that it does not need any sort of training.

Any freelance worker, let them be freelance graphic designer, freelance writer, or a freelance musician, everyone can just sign in and get gigs without any hassle.

Moreover, Brybe helps influencers to earn money through collaborations and campaigns too.

Pros

Low fees
Direct buyer-freelancer communication

Cons

The platform is still in the development stage

CrewScale

Spending a lot of time screening potential clients?

CrewScale helps you eliminate the screening process.

It provides you, pre-vetted clients, to work with.

It uses machine learning technology to connect you with the right clients that you want. It not only judges your profile on your portfolio but gives you preference based on your soft skill too.

The use of machine learning evaluates your profile considering multiple criteria, such as skills, experience, soft skills, live interviews, and proficiency tests. This makes sure you get the clients you deserve.

Other than that, it has a 100% remote recruitment process, which lets you work with worldwide clients.

Pros

Utilizes machine learning technology
Pre-vetted profiles

PeoplePerHour

The name says it all. PeoplePerHour is one of the freelancing platforms that let you find freelance work.

If you charge your clients on hours worked, PeoplePerHour is in the best freelancing websites charts for you.

All you have to do to join is apply and get verified by the moderators. Once you are verified, you can get a freelance job easily. Build a profile, look for available projects to work on, and set custom charges that justify your services.

It comes with a plethora of features including in-app messaging, account management, proposal viewing, and invoicing.

PeoplePerHour has changed the way freelancers connect with buyers while equipping them with a variety of tools that freelancing tasks require.

Pros

Automated Invoices
In-app messaging

Guru

Guru is counted amongst the best freelance websites available for professional freelancers. Guru comes with a robust user dashboard. It makes searching for new clients hassle-free.

Guru.com lets you search region-specific job postings and thus, it is great for freelance engineers, architects, photographers, lawyers, and education training professionals.

Its dashboard is not only useful to find freelance jobs but to communicate with the clients and manage the project as well. With easy project management, you can work more hours on the project.

If you struggle with documentation and crafting payment deals with the client, you need to join Guru.com. Moreover, it helps you create a long-term relationship with your client and grow your freelance business.

Pros

Powerful yet easy-to-use dashboard
Long-term business relationships

Cons

Gives preference to paid users over free users

DesignContest

DesignContest is a freelance platform for both buyers and freelancers. Especially for professional designers. Creative professionals can create design contests of their own and let graphic designers, logo designers, and all the other talented designers from around the globe submit their designs and the design contests.

This website is best to get freelance jobs, such as logo design, web design, or graphic design, poster design.

A freelancer can learn a lot from other experienced graphic designers.

Since all the freelance designers compete here, it creates an environment where you either get the job or enhance your skills.

Pros

Best for freelance designers
Design contests

Hireable

Hirable is a freelance website where freelancers can browse jobs. This freelancer website provides job seekers a platform where they can be found by potential clients.

It comes with a robust search engine that comes up with job listings based on your search. It lets the user search with job categories.

Moreover, it lets buyers search for region-specific jobs. This raises your chances to get hired.

The feature that will help freelance talent the most is that it lets the freelancers notify whenever new relevant job postings come up.

Pros

Robust job board
Easy-to-find jobs

Cons

Does not support payments

LinkedIn

Last but not least, LinkedIn is the freelance site that has revolutionized how professionals connect for work. Other than letting you search for a freelance job, It lets you broaden your network.

You can add professionals to your network and use their networks to get hired.

Moreover, it has a whole different section for LinkedIn job postings, where you can find jobs easily. LinkedIn helps you apply for the job, communicate with the client, and get hired.

Once you sign up to LinkedIn, make sure that you fill in all the relevant details. The more comprehensive your profile is, the more your chances are to be hired. You can add all your details such as your portfolio, website, experience, education, and certificates.

In a nutshell:

LinkedIn is a social media platform for professionals.

Pros

Highly popular
Cost-effective
Networking opportunities
Steps to Choose a Freelance Website For You
Now you know the best freelance websites but do you know which one is the best for you?
Choosing the right freelance website for your business requires you to keep a few steps in mind.
So, let's quickly see them one by one.
What's the fee structure like?

Knowing the fee structure is vital before using a freelance website. Check whether it is value for money or not. Read reviews and if there are free trials make sure you try them before paying the fees.

You need to check whether the freelance site charges you a fixed price or a percentage cut from your earning.

Consider all the factors and then decide which one is the best freelance website for you.

Is it easy to use?

You don't want to spend a lot of time learning to use the website. The freelance website needs to be intuitive and user-friendly.

If it has a steep learning curve, you would not be able to find jobs instantly.

This includes the user experience, user interface, navigation, search bar, and accessibility of the site.

Does it require you to buy a membership?

Some platforms such as LinkedIn require you to purchase a membership for better reach. So, see if it is worth buying the membership.

If you are planning to make this a major source of getting your freelance jobs, then buying a membership is recommendable.

However, if you have other means to acquire freelance clients for your web development business, and you want to use the freelance website once in a while, buying a membership would not be cost-efficient.

Is customer support helpful?

Customer support plays a vital role in choosing a freelance website. No matter how great and flawless the website is, you might need to contact customer care anytime. Therefore, know whether the customer support executives are friendly or not.

Know how you can reach customer support.

You need to look for:

the customer support availability hours
the platforms where you can reach them, such as phone, email, text, or on a dedicated portal
the time they take to resolve your issue
the self-serving manuals, guides, or FAQ portals
Frequently Asked Questions
Which is the best freelance website for beginners?
This is highly subjective and depends on your line of business, market, target audience, and preferences. Thus calling one would not be fair.
However, these are a few of the best freelance websites you need to try,
Fiverr
Upwork
Freelancer
LinkedIn
Envato Studio
Brybe
CrewScale
PeoplePerHour
Guru
DesignContest
Hireable
Try each of them and decide for yourself.
---
Is Upwork better than Fiverr?
Choosing the one from Fiverr and Upwork boils down to your preferences and requirements. Both the freelance websites are well-reputed.
However, if you want to take on large-scale projects that require expertise, Upwork would be a better option for you. On the other hand, if you want small-scale jobs that give you a quick buck, Fiverr would be apt for you.
---
How much does it cost to use a freelance job website?
Freelance websites are the platform that connects freelance workers to potential clients. Anyone with a project posts a job posting, and all the freelancers who are open to work can pitch themselves to be the right fit for the job.
Therefore, freelance sites help both the clients with problems and the freelancers with solutions.
Moreover, as a freelancer, you have to create a profile on these websites. This helps freelancers not only to get new clients but in digital marketing as well.
---
What are the different types of freelance website fee structures?
Different freelance websites have different pricing models. However, these are a few common types of fee structures most freelancing websites follow.
Fee charged as a percentage of your cut
Flat membership packages (monthly / yearly)
Flat fee for recruiting, leads, or bidding
Fee for running a contest or submitting your work in it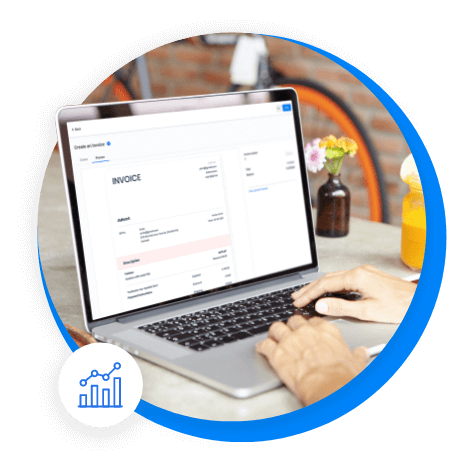 Create Professional Invoices Online Easily and Keep On Top of Your Finances
InvoiceOwl is a feature-rich invoicing app that helps small businesses, freelancers and contractors to create invoices on-the-go and get paid quicker!
Conclusion
Fixing a singular source of getting clients is not amongst best practices when it comes to freelancing business.
If you are a freelancer who wants to stay up in the competition, you need to be easily approachable to the clients.
Therefore, freelancing websites are a source where you can find great clients even while sleeping.
So, we have listed the 11 best freelance websites based on user reviews.
We hope it helped you get new freelance projects. Feel free to share your review with us.
Moreover, we have published many blogs on topics that would help you with your business, such as writing a plan for your freelance business and dealing with unpaid invoices as a freelancer.
Thank you for your undivided attention!