Want to keep up with the time?
In today's competitive world, keeping up with the time is the only way to stay relevant.
Especially with AI Technology. It is evolving and getting better every day. AI is now a part of day-to-day life, for example, Siri, Alexa, and chatbots.
Therefore, as an accountant, you should keep an eye on the AI trends in invoicing.
So, what are you waiting for?
Let's get started!
There are many strategic benefits and advancements as per the market forecast of accounts payable but invoicing processing remains manual human interference and time-consuming for many organizations.
For example, many businesses are still getting a large portion of unstructured invoicing on a paper form or a FAX.
Therefore, how can you overcome those challenges and have the transformation for your business?
Well, the simple answer to this question is automating the accounts payable process through AI and the latest technologies.
So, let's see the 5 invoicing Automation trends to make sure you don't get left behind in time.
Try our free online invoice generator today!
Whether your business is in construction, landscaping, consulting, photography, auto repair, or the medical field, invoicing takes way too long. That's why we're here. InvoiceOwl makes your invoicing faster and simpler so you can get paid promptly and without the hassle.
Top 5 Invoicing Automation Trends to Follow In 2021
Let's understand the current state of the Invoicing automation market performance and market estimation and how to reduce the stress of manual processes with automated AP processes.
In earlier times, people used to invent various types of machines to speed up their work, which is cost-effective and does the task with great accuracy.
The same applies to the financing field as well.
Enterprises using digital payables platforms can see 81% lower processing costs and 73% faster processing cycle times – Businessinsider
Thus, let's see the trending practices in invoicing.
Setting the Invoicing Process on Auto-Pilot Mode

The evolution of artificial intelligence technology and robotic process automation continues at an ever-increasing speed, especially for businesses that are automating their business procedures.

This technology is capable of performing error-free tasks and helps most businesses in performing their manual time-consuming tasks effortlessly.

Adopting automation for invoicing processes can reduce the risks of analog and manual lengthy processes.

Automation is definitely on the rise, and it has also started serving in the world of invoicing and accounting to lightning up the speed.

Most businesses believe that automation adds a competitive advantage and improves the company's productivity.

Using AI and Machine Learning

The adoption of AI is growing steadily year by year. From large enterprises to SMEs use AI during the different stages of their business cycles.

When you adopt AI and machine learning functionalities, you can expect a touch-less, paper-free environment for the invoices that float automatically for getting paid – all without any kind of human intervention.

Instead of spending the most valuable time and resources on time-consuming manual data entry and checking approvers for every invoice, you can utilize their time on critical tasks that add value and transform the loss into profit.

Cloud-Based Invoicing

Are you tired of managing heaps of paperwork?

If yes, this trend will make you happy.

Cloud-based invoicing is the latest trend that lifts off tons of paperwork from your desk and makes it easy to manage.

By storing all the invoices digitally, it gets easy for you to correct an invoice mistake and still keep it neat and clean.

Other than that, you don't need an extra shelf in your office space to store invoices. And hence all of them are stored on a cloud you can access them from anywhere and anytime.

This also eliminates the chances of getting an invoice misplaced.

Online Payments

Gone are the days when you have to limit your business because international payments are just not convenient.

With the new online payment options, transactions are becoming even more secure and convenient than cash payments.

So if you are still not accepting online payments, you need to get going with this trend ASAP.

It allows you to accept payments 24/7 from local as well as international clients and helps you get paid faster.

Invoice Tracking

Tracking all your invoices for real-time status manually is next to impossible.

And one of the reasons that invoicing software such as InvoiceOwl is so popular is that they keep you updated with the invoice status throughout the creation and until it's paid.

You get real-time notification when the customer receives the invoice and reads it as well. It helps you keep track of unpaid invoices that are about to cross the due date.

It has revolutionized the invoicing follow-up strategies of businesses and helped them get paid on time.
Frequently Asked Questions
How do machine learning, AI, and automation affect invoicing?
Machine learning, AI, and automation make it easier for businesses to manage their invoicing process. These advanced technologies fasten the process of accounts payable and help the AP department function smoothly in the approval process. These technologies majorly affect invoicing when businesses are managing it traditionally, it will basically boost up the entire process.
---
Is it essential to have automation in the accounts payable process?
Yes, it is important to have automation for your accounts payable process just to speed up the payment cycle and business transactions. Advanced level automation will ease your work for your and your clients as it offers self-service to manage your invoicing. Apart from this it also offers reminders and an auto-approval facility just to make sure everything goes smooth.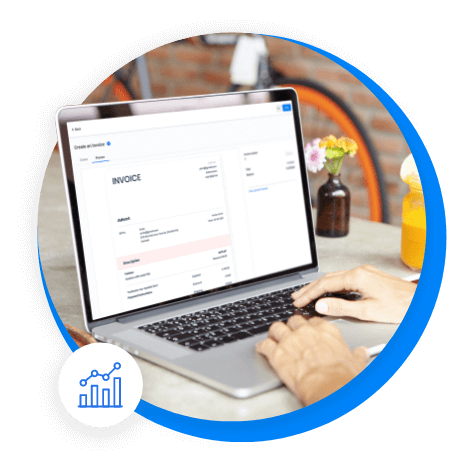 Create Professional Invoices Online Easily and Keep On Top of Your Finances
InvoiceOwl is a feature-rich invoicing app that helps small businesses, freelancers, and contractors to create invoices on the go and get paid quicker!
Conclusion
If you want to reduce the stress of your accounting department, you should opt for an automated approach whether it is to convert the old-fashioned way or to increase the potential of the accounting and invoicing process.
The above-mentioned trends will help most business owners in reaching new heights quickly.
InvoiceOwl offers a wide range of invoicing tips and tricks along with the essential information that business owners can utilize to transform their traditional way into the most advanced and automated way for managing their invoicing process.
If you want to know more in detail keep visiting – InvoiceOwl blogs.